Chase Center, the new home of the NBA's Golden State Warriors, is claimed to be the most technologically advanced arena in the world, but, for Rick Welts, the team's president and chief operating officer, this is secondary to the fan experience at the state-of-the-art venue.
By Simon Ward
The Warriors, the NBA's most successful team of the last five years, moved from Oakland to their former home of San Francisco this October, to take up residence in a $1.6-billion, 18,000-seat facility in Mission Bay, on the east side of the Californian city.
In light of its proximity to the innovation hub that is Silicon Valley, Chase Center, named after main sponsor and investment banking giant JPMorgan Chase, is predictably brim full of technology features that cater for the 21st century spectator.
These include the NBA's largest scoreboard, developed by Samsung and taking up more than 9,500 square feet of LED space, and yet fully retractable for concerts at the arena, a 5G network and an app enabling fans to buy and resell tickets, reserve a parking space and order food and products at nearby outlets.
This, according to Welts, enables the visitor "to curate your own experience of attending an event" and make it more than just taking in a game involving Warriors stars such as Steph Curry, Klay Thompson and Draymond Green.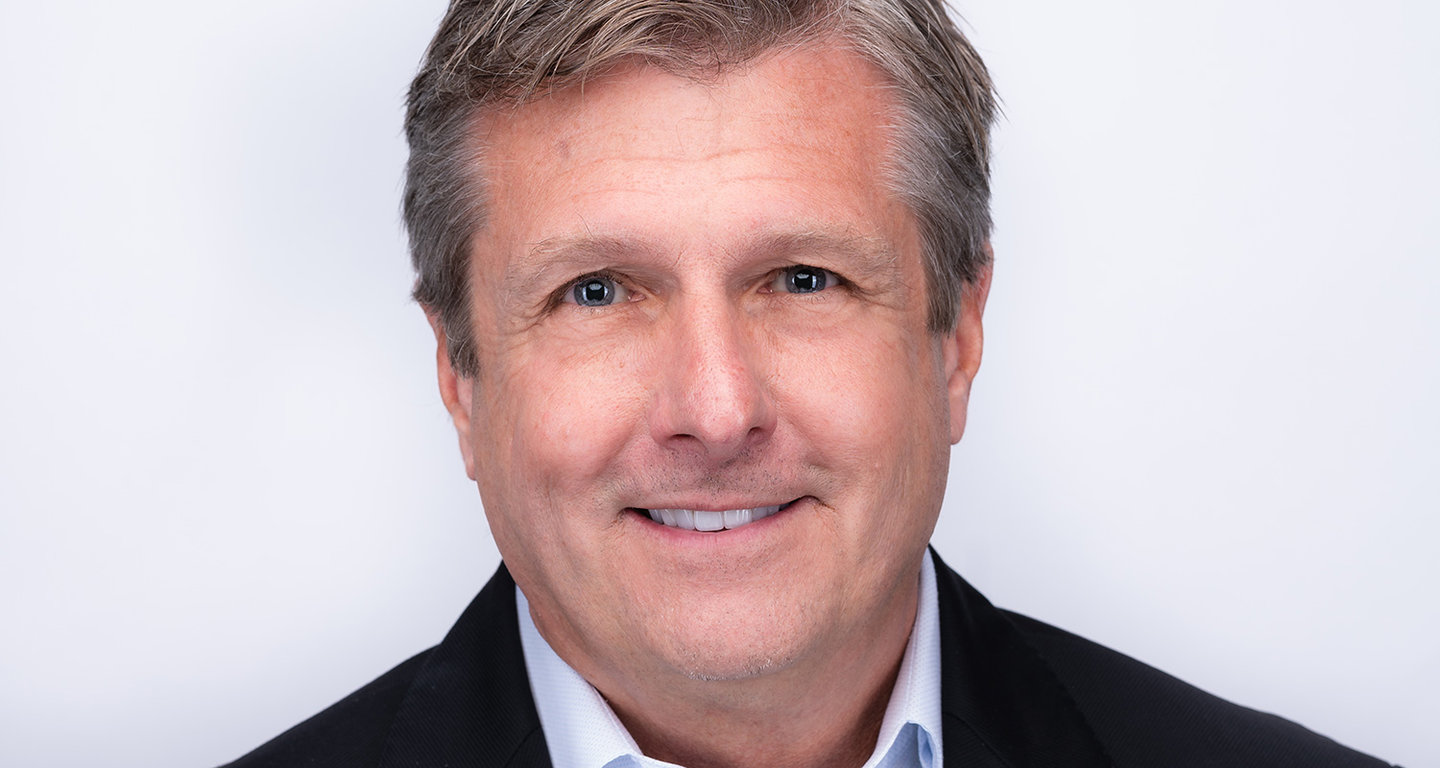 Chase Center forms part of Thrive City, some 3.2 acres of public plazas and open space, with attractions such as San Francisco's only giant outdoor video screen, 100,000 square feet of restaurant and retail space, including the Warriors Shop, and a variety of public art.
In an interview with Sportcal Insight on a visit to London, Welts says: "We believe we have the best technology ever engineered into an arena. We're the first 5G arena in the NBA, our scoreboard is kind of a technological marvel, with 75 million LEDs.
"[And] it's not just about beautiful video images, we're able to provide more game information than we've ever been able to provide before about what's actually happening during an event and statistics."
However, he stresses that innovation has to be a means to an end, saying: "We never talk about the technology, and the reason we don't is we don't think just having a technology provides any great service to a guest. It's how it enables their experience and makes it better that we hang our hat on so we always talk about the fan experience, not about the technology driving it.
"Frankly I think there have been some real missteps in our industry of teams that have claimed to have the greatest technology of all time. Sometimes it doesn't work the way it's supposed to. I would call out in-seat food delivery as one thing that has been a colossal failure in our industry, but other teams have led with that as a story to talk about how great they are from a technology perspective. Technology doesn't help if it doesn't work."
"It's about making sure everything works better than anyone could expect it to. And I do think there's a high expectation we can deliver."
Welts admits that Chase Center's location in the tech capital of USA does bring pressure, saying: "The expectation will be when I'm in this giant, concrete bunker that this [technology] is going to work perfectly, and if it does then I won't think about it and my experience will be awesome.
"If it doesn't work I have a very big fall-out… so it's about making sure everything works better than anyone could expect it to. And I do think there's a high expectation that we can deliver."
The move from the Oakland Arena (latterly the Oracle Arena), which had been the Warriors main home for the best part of 48 years, and was the oldest venue in the NBA, was driven by Joe Lacob and Peter Guber, which acquired the franchise for $450 million in 2010, with the encouragement of Ed Lee, the late former mayor of San Francisco.
The team, which were known as the San Francisco Warriors when they were based in the city from 1962 to 1971, have been a dominant force in the NBA in recent years, winning the title in 2015, 2017 and 2018, but it was felt that they needed a home that reflected their status and ambition.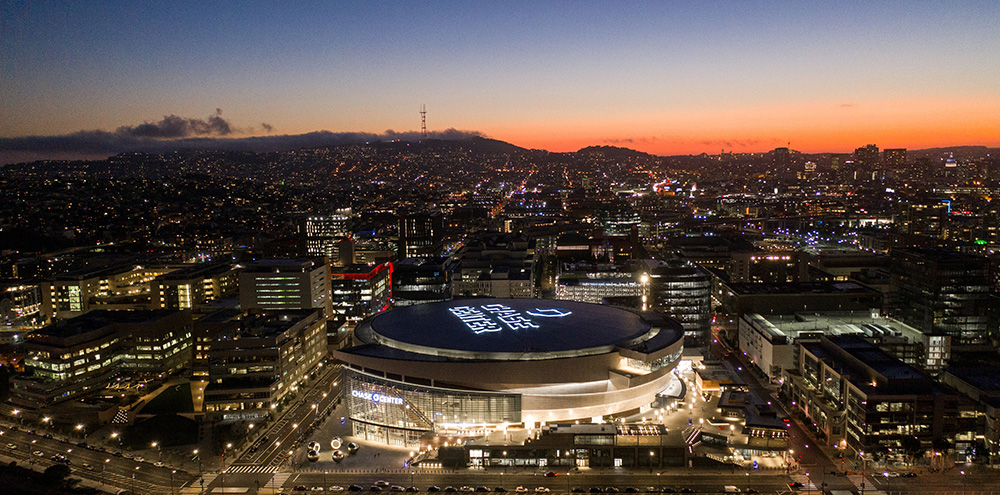 "When they [Lacob and Guber] bought the team, they really knew they were going to have to build a new arena," says Welts. "While the part where you are just a spectator watching the game was great, it [Oakland Arena] didn't have any of the other amenities and experience that people in our league expect today."
Such has been the demand for Chase Center that the Warriors had secured $2 billion in sales of tickets, suites and sponsorships by March of this year, six months before the facility opened its doors, in September.
Welts asserts: "It's meant to be the foundation of our economic success for the next three or four years, but we're also trying to create something beyond that."
After a previous project on San Francisco Bay fell through, the venue was built, starting in 2014, on a site acquired by the Warriors from software company Salesforce, and is claimed to be the only privately financed arena or stadium project to be built on private property in recent US sporting history.
"There are companies that twentysomething players want to be around, whether it's Facebook, or Apple, or Google, or whoever."
It is expected to be a go-to destination for players, as well as fans, with Welts saying: "From a basketball perspective, we want to create an atmosphere where we're able to not only pay for the best player talent, but to be able to recruit the best player talent. And what I mean by that is in our [league] system at some point, in every very good player's life, he has an opportunity to choose where he is going to play as opposed to having a system that assigns him.
"So we wanted to build something that would offer the kind of experience that every NBA player would want to have, which will hopefully over time help us recruit. We're also known to be in an area of the world that's probably the most economically successful right now, but also in terms of thought leadership that's definitely guiding a lot of the world's future.
"There are companies that twentysomething players want to be around, whether it's Facebook, or Apple, or Google, or whoever. They're all people attending our games, and they're also the people that they have access to in the community surrounding Chase Center. So all those things combined were compelling reasons to build this."
The venue also has a life beyond basketball, with expectations that it will host nearly 200 events a year, including some of the world's top music acts, with Metallica and the San Francisco Symphony, Eric Clapton, Elton John, Janet Jackson and Phil Collins among the acts to have played there already.
The whole site occupies an area of 11 acres and the Warriors are looking to contribute to the local community and environment with the creation of a new 5.5-acre public park on the waterfront, next to the arena.
Thrive City includes 580,000 square feet of new office space, for which Uber, the online taxi booking app developer, will be the main tenant, and the Gatehouse, a distinctive 5,000-square-foot building that frames the plaza, includes two retail functions and offers stadium seating for up to 250 guests to observe events and activities taking place on the main plaza.
Welts claims the Warriors have gone beyond the required commitment in San Francisco to spend 1 per cent of a construction budget on public art, with the most dominant feature being the five 15.5-foot cylinder spheres conceived by Danish-Icelandic artist Olafur Eliasson, which are complemented by loaned pieces from the San Francisco Museum of Modern Art and original work from commissioned artists.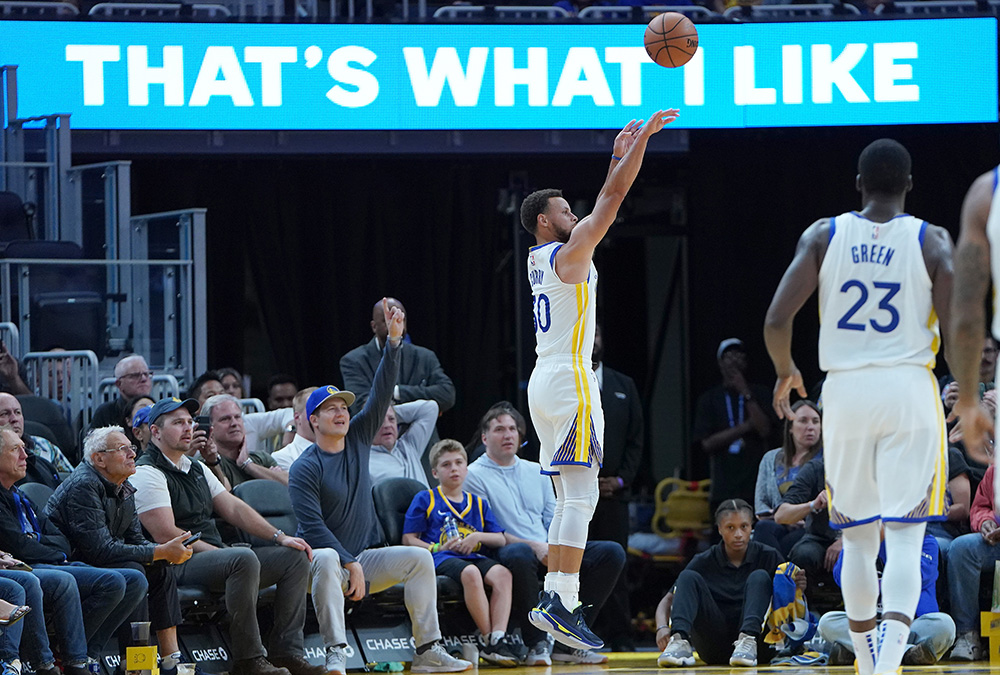 While there are nearly 1,000 parking spaces underground at the arena, and thousands more nearby, visitors are encouraged to travel to Chase Center without their cars.
"The critics of our project were placing a lot of the criticism on how this would affect traffic in San Francisco, which is already bad," says Welts. "[But] there is a light rail stop at our site, which is one of the great features that already existed.
"We've been very successful in getting people to ride public transportation to get to our events. We're averaging about 35 per cent of attendees, and we have had up to 45 per cent… That's tremendous for the US, and you will be able to combine that with the existing and future ferry service. This is also a walkable location – I can walk there from my home – which wasn't the case with the previous site."
The Warriors covered a big chunk of the cost of their new arena in 2016 when JPMorgan Chase agreed a 20-year deal reported to be worth up to $300 million for the naming rights. The company is also the exclusive financial services partner of the venue and the team, and its cardholders have access to various benefits, including early access to tickets for selected events.
The other founding partners are United Airlines, Accenture, PepsiCo, Hewlett Packard Enterprise, RingCentral, Google Cloud, Kaiser Permanente, Ticketmaster, Oracle, Adobe and Rakuten, the Japanese e-commerce giant that is paying $20 million per season to be the Warriors' patch sponsor.
Welts says: "It has been the most successful partnership programme ever created for a new building. In other words, the contractually obligated revenue that sponsors have committed over the next 20 years has exceeded what any other American stadium or arena today has been able to accomplish. So they've definitely bought in, and bought in in a very good way."