More than a third of marketing, media and sponsorship budgets will be dedicated to branded content by 2021.
That was the startling outcome of a branded content report by club-owned digital media platform Dugout last year, which uncovered that 31 per cent, or £15.5 billion, of a total global sport sponsorship annual spend of £50.1 billion went towards branded content in 2018.
Projections are this will rise to 33.4 per cent by next year, and with further growth forecast in the sports sponsorship market, this means an additional £1.5 billion is likely to be spent on content annually.
In an evolving sports sponsorship market, content has very much become king.
"If you look at the sheer volume of digital appetite there is, storytelling and branded content is probably the biggest single opportunity for the sponsorship industry," Ben Pincus, Formula 1's director of commercial partnerships, tells Sportcal Insight.
"The ability to tell stories, credible stories, through branded content or digitally or on linear TV is probably the biggest single growth opportunity in our industry and there aren't that many people doing it really well yet."
Soccer has certainly stood out as one of the sports embracing it and capitalising on the trend with brands clamouring for access to clubs and players to reach their huge fan bases, which has in turn opened up commercial opportunities and an additional revenue stream for those rights-holders.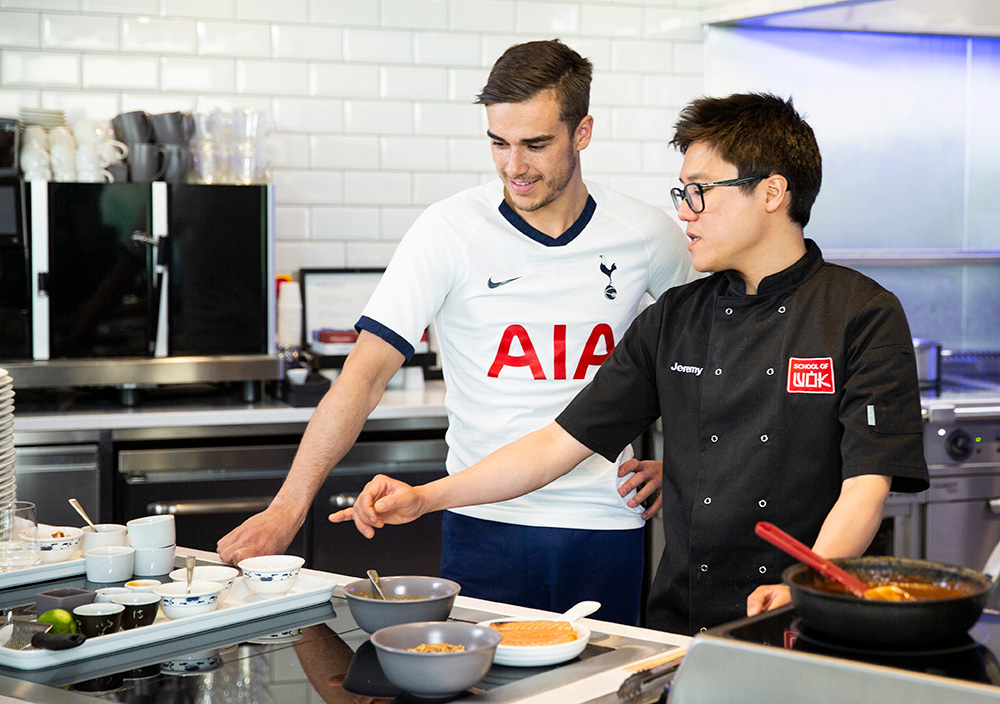 The need to explore and tap into this opportunity was accelerated from the rights-holder's perspective during the coronavirus pandemic when live sport was shut down for several months at the height of the global health emergency.
It provided an obvious tool for rights-holders to keep their sponsors onside and provide innovative solutions with the lack of traditional branding exposure at live games.
Many of the leading European clubs have engaged in branded content pieces more frequently in recent months, including Barcelona, Real Madrid, Manchester United, Manchester City, Liverpool, Tottenham and AC Milan.
During the pandemic, AC Milan released a branded content series with primary sponsor Emirates titled 'Together with Legends' in an effort to engage with their fans during the lockdown period by enlisting their past greats.
According to the Serie A club's chief revenue officer Casper Stylsvig, teams are being forced to change their sponsorship approach and Milan are looking to lead the way.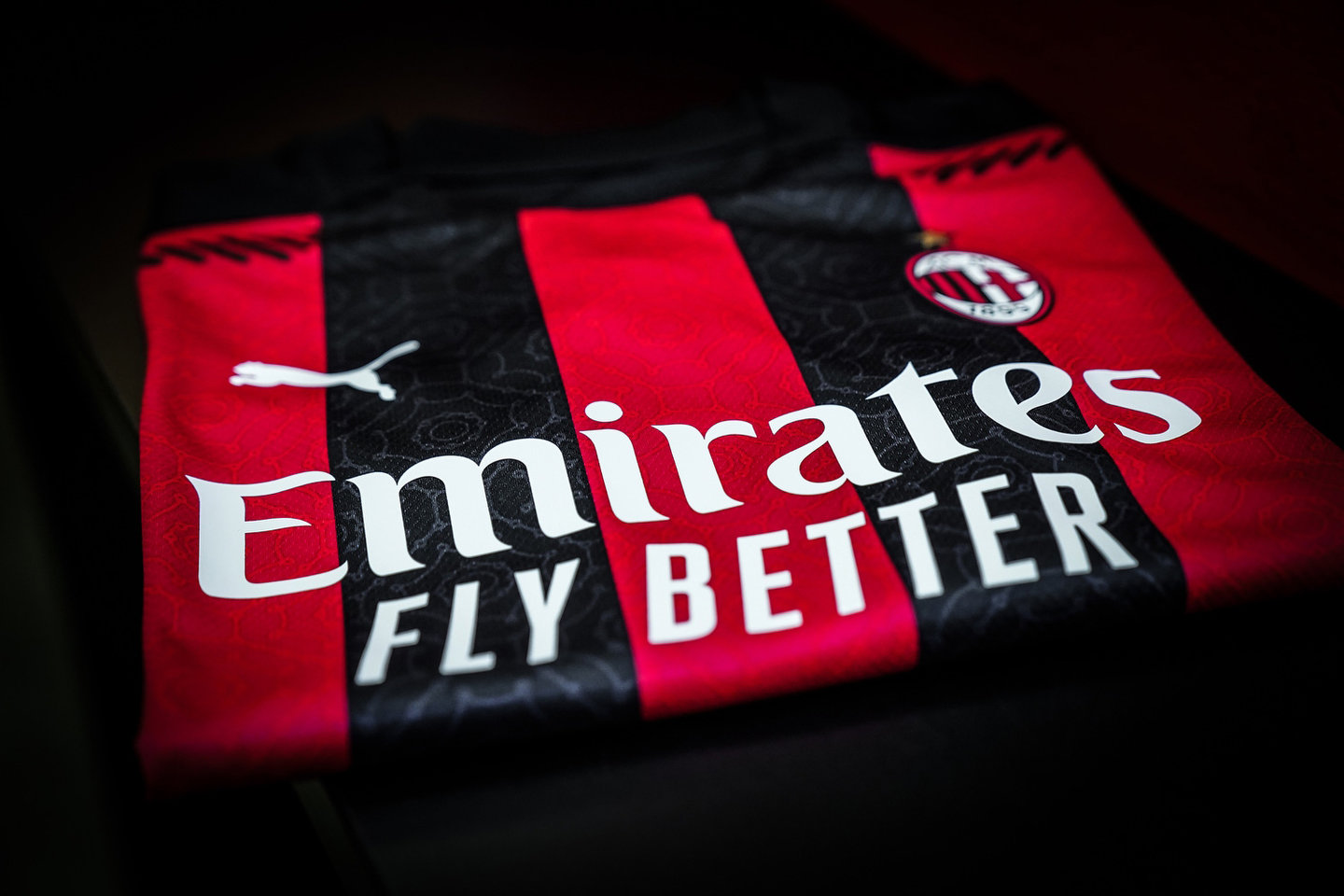 "All the clubs knew they needed to change, so having a partnership is no longer about putting up logos, delivering tickets and putting up branding here and there," Stylsvig tells Sportcal Insight.
"We want to lead this and be more innovative so once a brand comes on board, we can deliver on all aspects and everything is being tracked. The branded content series us and Emirates came up with is absolutely key because we know that if we are sending strong messages to fans, they are going to switch off, no fan likes to be sold to.
"But if it is together with a brand, we can deliver a series of content which is very engaging and very interesting and we see much higher engagement level from our fans."
He continues: "It is about being innovative and Covid-19 especially forced us to be more innovative and to be able to continue delivering to our fans and also to keep the brands happy and show that we can still create that awareness for them, we can still create engagement with a club and a brand so it is absolutely fundamental.
"That is something we are spending a lot of energy on, getting the right concepts up and running and making it appealing for our fans to engage with our partners. It is certainly an opportunity to show how innovative we are as a club and we believe we can deliver for these brands in terms of engagement."
When Covid-19 halted the majority of live sport around the world in March, teams increasingly utilised branded content to both engage with fans across all territories and provide additional exposure for sponsors, with clubs in England's Premier League at the forefront in this space.
According to social media giant Facebook, branded content posts by the 20 Premier League clubs on its platform increased by 41 per cent in the 30 days after the lockdown measures were enforced in the country in March compared with the 30 days prior.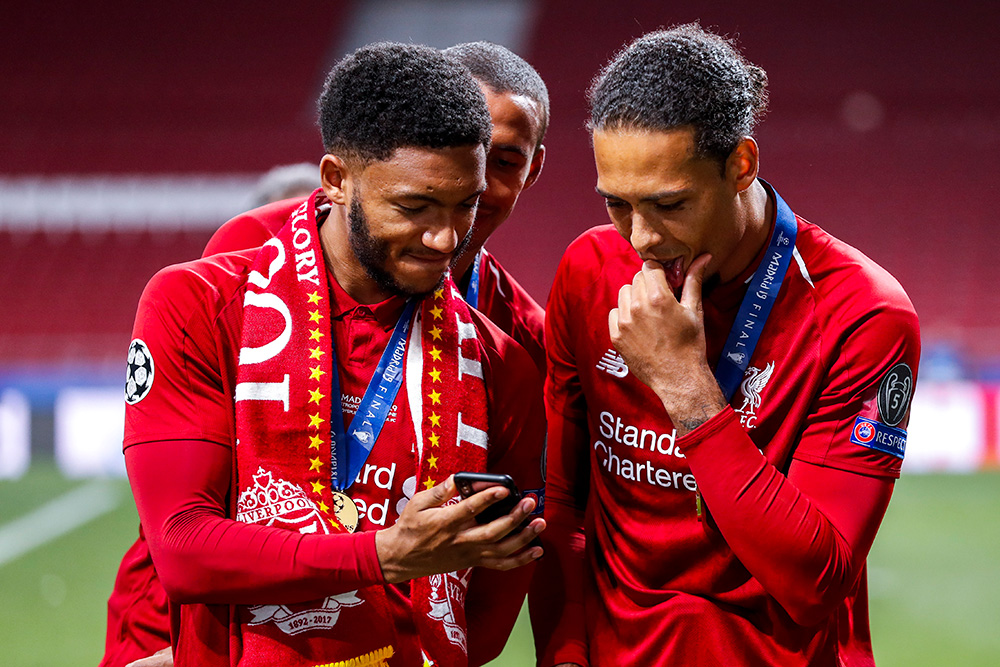 On Instagram, Facebook's photo and video sharing platform, the branded content posts over the same period by those clubs increased by 122 per cent.
With match day income drying up, due to the unique occurrence of sports being played behind closed doors, and broadcasters demanding rebates for rights deals, sponsorship is one revenue stream clubs can continue to control and increasingly monetise through creative means and branded content sits near the top.
Ronan Joyce, Facebook's strategic partner manager EMEA, explains: "Branded content is something that has accelerated recently. I would say it's probably different for each club with their own specific model. Some will publish less branded content but the pieces they do will be super premium and they'll position that to the sponsor as something that they don't give out as a scarcity value. And then some publishers will have branded content series where they badge the sponsor within it on an ongoing regular basis and that works better for those brands.
"We've seen an increase in lots of different models and ways of doing it and it is only going to get more sophisticated as a number of the clubs realise that they do not necessarily just have to do branded content for their existing sponsors but their sales teams can actually go out and sell specific digital packages in a way that adds to the general revenue streams coming into the commercial side of the business. That is why I expect to see more of it going forward."
More than half (56 per cent) of senior marketers surveyed as part of Dugout's 2019 Branded Football Content Futures Report said they are likely to invest in branded content. This compared with just 41 per cent for traditional sponsorship activations such as perimeter signage or kit sponsorship.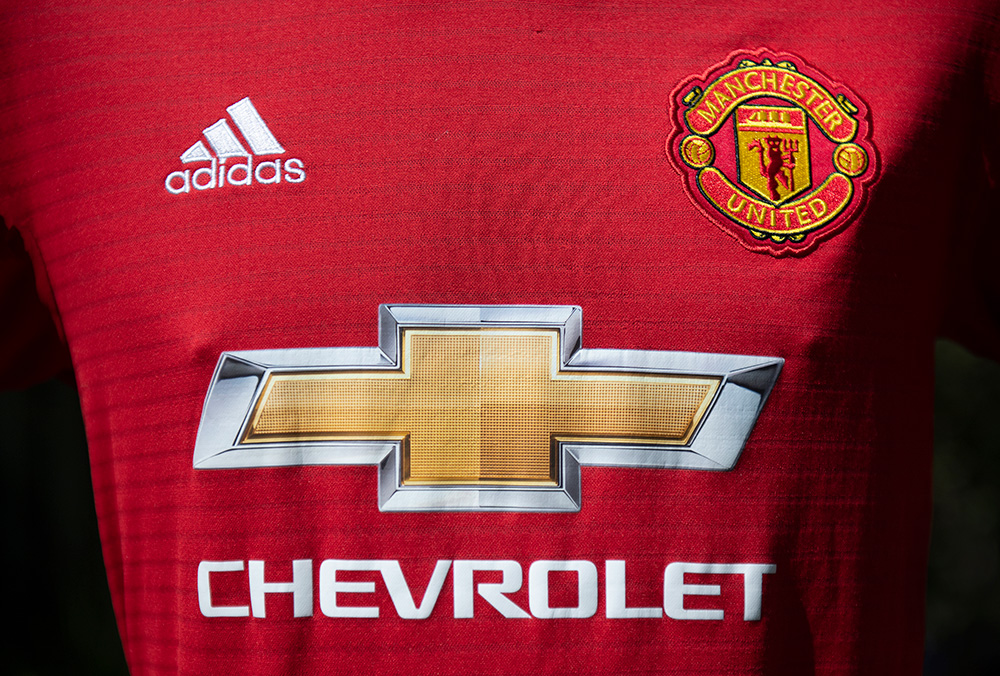 A third of those senior marketers questioned also believed that in the future, brands that do not invest in content will fail.
Unsurprisingly, a report by USA-based Content Marketing Institute found that 86 per cent of brands are now employing content marketing.
But who does it benefit more, the rights-holders or brands?
"It's in equal measure because you need to have the audience there to monetise it," Jamie Wilson, Dugout's chief commercial adviser, explains, "You can't monetise it if you haven't got a fan base in a certain region. You're not going to find a partner who is going to want to activate against it.
"It is done together but it probably starts with audience first, which means what you can produce as content that resonates is probably the first thing you do.
"It has a commercial benefit, but also the broad benefit is what this content looks like because at the end of the day, it has got to engage with fans and if it doesn't, you can't grow your fan base and you can't commercialise it."
Dugout's research concluded that branded content is emerging as the primary sponsorship activation tool in soccer in particular, but there is evidence that it is also becoming an important component across other sports.
"Branded content is definitely part of the storytelling piece that brands want to do through us."
Ben Pincus, F1 director of commercial partnerships.
England's Rugby Football Union is one organisation that has looked to content in recent years to grow commercially and attract more sponsors.
The RFU has been working with Facebook for several years and collaborated to create content during the 2019 World Cup, notably the 'Rising Sons' series featuring the England team which was rolled out via the platform's video services Facebook Watch and Instagram TV.
The content generated strong numbers for the RFU in terms of fan engagement, with England's run to the World Cup final, where they lost to South Africa, boosting the team's social media presence with almost 30 million video views on the England Rugby Facebook page around the tournament.
The RFU has enjoyed a fruitful content partnership with Facebook and has credited the popular social network for increasing the commercial value of its brand and landing more partners with opportunities for branded content.
Ewan Turney, head of marketing at the RFU, tells Sportcal Insight: "Undoubtedly it [the Facebook partnership] has raised our profile. It was content and a partnership that helped us stand out as a brand in the sporting world. The team's performance on the field obviously helped as well but it has helped us talk to more sponsors and increase the value of our brand to potential sponsors too.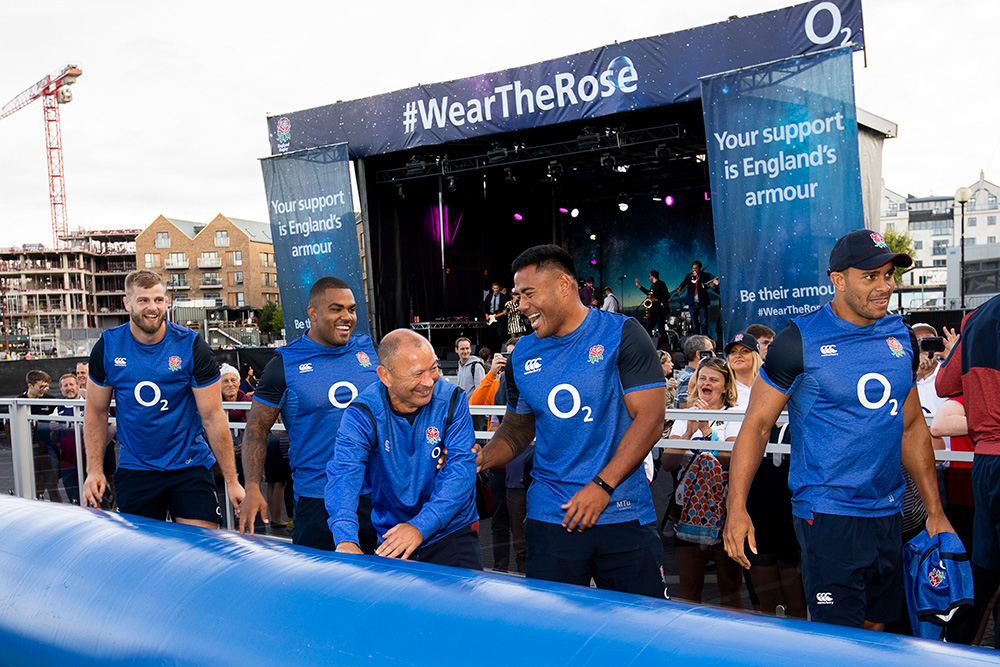 "That trend [of branded content] for us has been going on for two to three years now. It started as a slow trickle and now there is a lot of branded content opportunities out there. We work a lot with our main sponsor, O2, on a branded content series around the England men's and women's teams during peak times.
"It is very much an area that we feel is a good one to work with our sponsors on and there is a huge amount of interest from our sponsors in terms of branded content and co-creation of content to really engage with fans.
"In the long term, it definitely benefits our sponsors. Being able to access, talk to and engage with more fans, also a slightly younger demographic of fans as well, is absolutely useful to us. So it is creating good value for them there."
The concept of branded content is also beginning to make big waves in F1, with the sport increasingly looking to make its teams and drivers more accessible, particularly through digital channels.
F1 has adopted a clear digital strategy in recent years and in 2019 teamed up with streaming powerhouse Netflix to create a 10-part docuseries, 'Formula 1; Drive to Survive', which was widely hailed as a success.
It was a significant move by the sport as it has traditionally reserved its content and access for global rights partners as those lucrative broadcast deals contribute a large share of F1's revenues.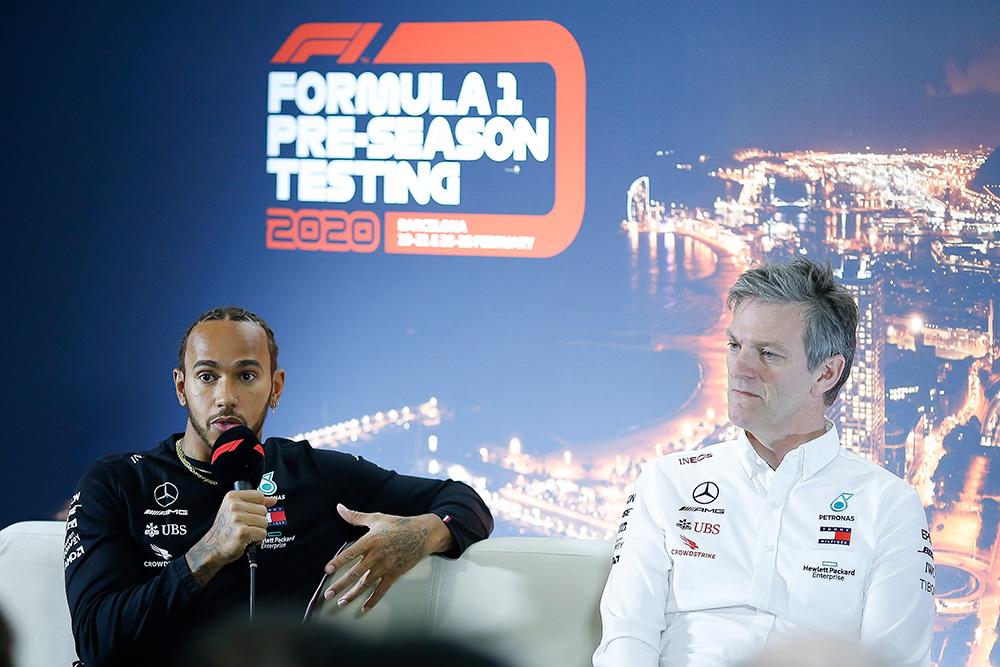 However, since Liberty Media's £6.4-billion acquisition of Formula 1 two years ago, it has sought to take a different approach in an effort to attract a larger and younger audience with a keen eye on the streaming world. In 2018, the sport launched an over-the-top service, F1 TV, which is now available in nearly 50 countries worldwide.
During his time as Heineken's sponsorship lead for F1, Pincus praised the Netflix documentary on the sport and claimed it has the power to attract viewers from outside the traditional fan base.
Now on the other side heading up commercial partnerships for F1, having taken over from Murray Barnett in February, Pincus is keen to open up more content and sees the commercial upside in supporting brands seeking to share their narratives through the elite motor racing series, although he admits it's still a learning process.
"Branded content is something that we're in the relatively early stages in developing," he says. "The likes of the NFL are a lot further on than we are. It's something that we genuinely believe in and it's something that we do a good job at and we've had a few moments of greatness.
"But it's something we want to get better at. Bear in mind, up until two and a half years ago, we barely had a digital offering. So we've gone from a digital team of zero to probably 50 odd people. Branded content is definitely part of the storytelling piece that brands want to do through us. We see it as a sponsorship asset versus a digital asset and we're getting better at it, we are not by any means the best yet."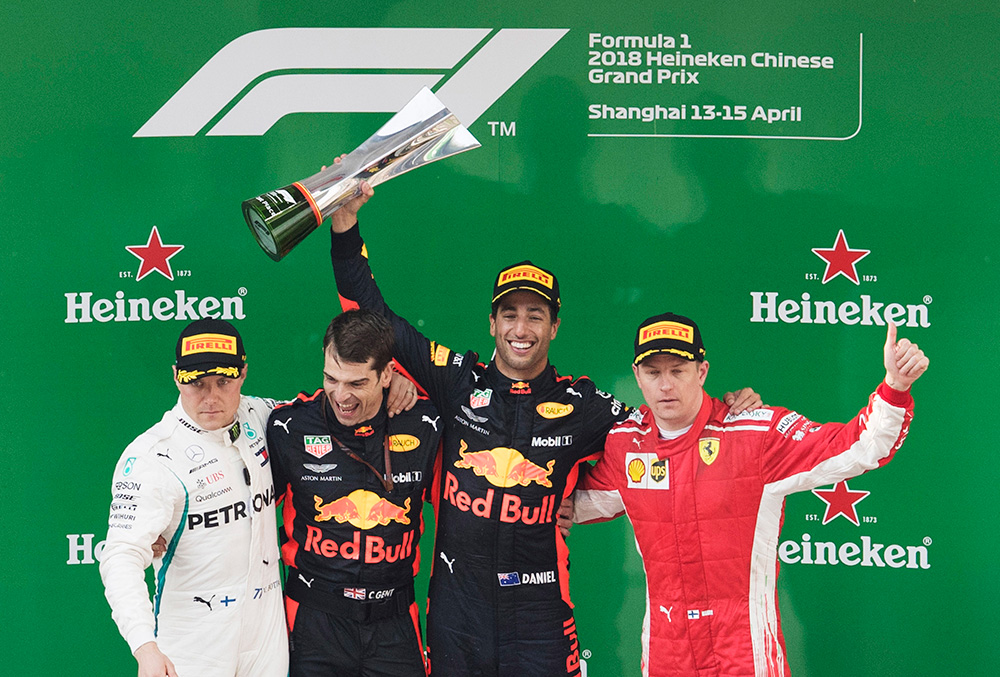 What does this mean for existing F1 sponsors?
"Two or three of our partners have branded content baked into their contracts and we've done a pretty good job," Pincus adds. "We've had moments of brilliance, but maybe not consistent moments of brilliance because we're trying to figure it out. It sits in that intersection between commercial and editorial and getting that balance right isn't always that easy.
"Sometimes those rights have been put into contracts at later stages so they don't necessarily marry up with the original purpose always. There's still work to be done on brands and rights-holders understanding branded content because the brand wants it all to be covered with their logo and obviously the rights holder wants it to be editorially as credible as possible.
"It's finding that marriage and that right balance in union where the brand's happy, the editorial team are happy and ultimately the fan gets a good piece of content that's additive to their experience. It's a complicated one that I think we're all trying to nail."
Post-coronavirus, many sponsorship experts are predicting marketing budgets will be cut in the industry prompting brands to move away from sport. It is likely that brands that choose to remain will seek additional value from partners, and a shortage of sponsors will force rights holders into a rethink about what they offer.
Content is increasingly featuring high on the list of priorities for brands as they continuously seek to engage with mass sports fans. The opportunity for sponsors to reach huge target audiences, and rights-holders to extract additional value from deals, is becoming considerably greater.
Post-pandemic, it's clear that the need for content will only heighten.
"There's a real consensus here as to where things are going in the future and content will be king."
Michael Yormark, president of Roc Nation Sports.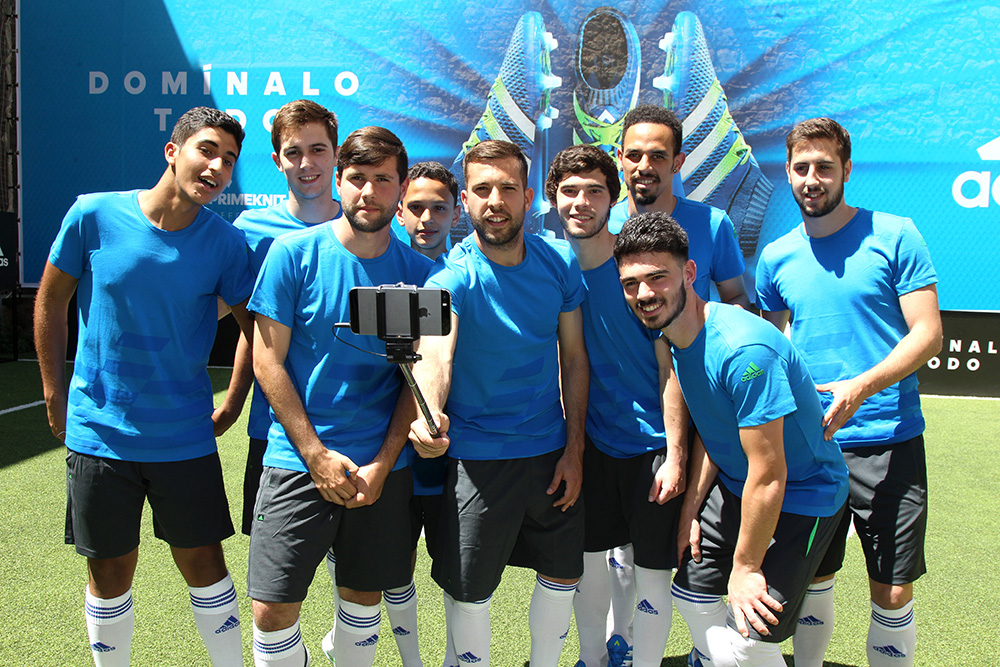 Michael Yormark, the president of entertainment and sports management company Roc Nation Sports, is of the opinion that brands will now be more selective about partnerships in sport, which in turn will force rights holders to provide more value moving forward.
He revealed that brands looking to work with their athletes are increasingly making one request: 'More content, more content, more content.'
"As we talk to brands for our athletes, content is absolutely the number one priority that they are asking for," he said at the online World Football Summit in July. "No question, that is going to be the number one priority moving into this new world and we are seeing it on the athlete side each and every day.
"There's a real consensus here as to where things are going in the future and content will be king."
Like many industries, the sports sponsorship market has taken a hit during Covid-19 and is likely to lead to a change in approach, but can ultimately provide an opportunity to reassess marketing strategies and prioritise a more innovative focus.
Sponsorship in the traditional sense is set to undergo a period of change and in the eyes of many, only those with a digital strategy will prevail and stand the test of time in this unprecedented climate.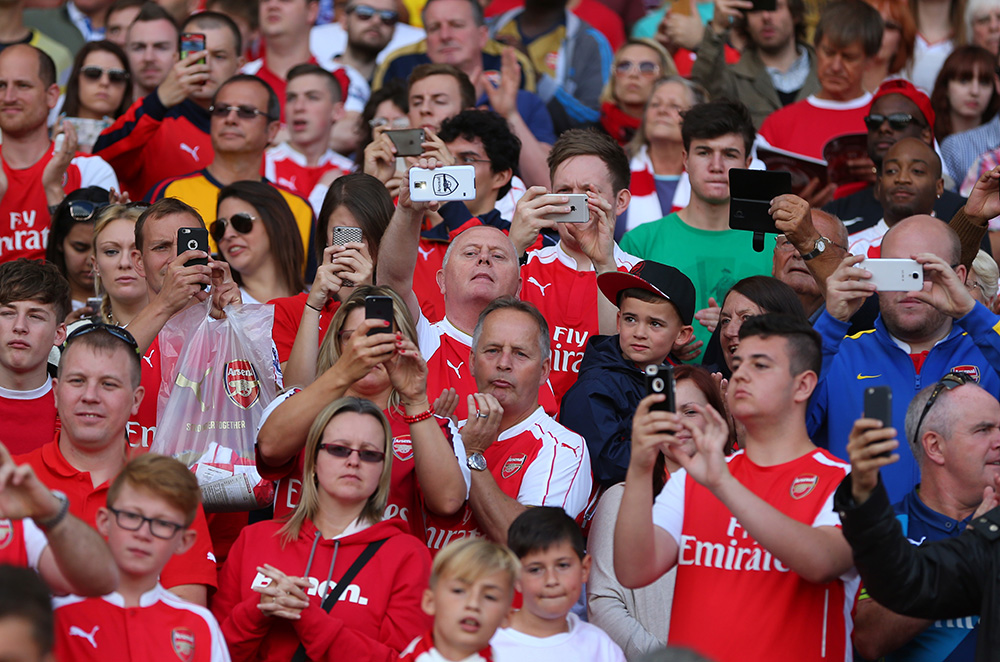 Many would argue that the sports sponsorship market needed a wake-up call and a figurative kick up the backside to do things differently and evolve.
A shift in approach from rights-holders and brands can be a win-win for both parties if done properly. With brands more determined to tell their stories instead of raising brand awareness, branded content acts as a winning formula for the two.
With digital expected to become a key sponsorship component, branded content could have a significant part to play.
"You have to produce content that resonates with fans," Wilson says. "Even if you've got a global idea, you can localise it for different territories. It's really important for football, especially Premier League clubs because they're global. But for brands, why wouldn't you leverage that association through content?
"Data and media components in sponsorship has been undervalued, everyone has talked about it but what Covid-19 has done is accelerated it. Not so much in football because football has always been ahead of the curve because of the size of the business, but with a lot of sports rights-holders that value their rights, it's still precluded because of the amount of audience they get through TV and hospitality.
"Which is fine as it's worked for decades but actually it needs to be digital first in my opinion. Digital is so important to sponsorship moving forward. Content and digital will have to form part of a communications plan, whether it be a sports communications plan or otherwise. It is going to be the leading topic on any chief marketing officer's agenda moving forward."
The sports sponsorship world is ready to enter a new dawn and branded content is primed to act as a catalyst for the new normal.