On 7 June 2019, in the Parc des Princes in Paris, France, the curtain was raised on what has been described as not only the best Fifa Women's World Cup in history, but a tournament that epitomised the growth of women's sport into mainstream media.
The aggressive marketing, akin to the hype surrounding the men's equivalent, started early, with heavy hitters like Visa, Adidas and Nike launching sleek campaigns celebrating women's achievements in the run-up to the tournament, capitalising on the movement for gender parity, while broadcasters put prime focus on the event by producing high-quality preview, post-match and highlights shows, and compiling star-studded panels to accompany the matches.
The stage was set for the biggest women's sports event to date.
The tournament slogan 'dare to shine' was grasped with both hands.
After 146 goals in 52 games over 31 days, it was all over but its legacy had just begun, with pundits and commentators claiming the tournament a game-changer for the commercialisation of women's sport.
A numbers game
Even before a ball had been kicked, the tournament was already breaking records. The opening match in the Parc de Princes and the semi-finals and finals at the Groupama Stadium in Lyon were sold out within 48 hours of going on sale, while Fifa had invested more than ever to increase production standards to appeal to as many free-to-air and pay-television broadcasters across the world.
But it was the governing body's long-term investment coupled with society's general move towards gender parity that pushed the women's game into the mainstream, says Simon Thomas, Fifa's chief commercial officer.
"Women's sport has been evolving and getting stronger for some time and participation levels have grown," he tells Sportcal Insight.
"Fifa has at the same time poured more investment into the game through grassroots development and coaching and technical programmes – that all results in increased quality and standards of play and it builds on itself.
"Overall, marketing and promotion around the event was certainly elevated to a new level. What we also did is put in place a much higher standard of broadcast production and made it more widely available.
"As a result, it really caught the imagination of the public and football fans but there is a whole movement now as well. What Fifa did was provide the stage, but also credit the players – they stepped up and performed on it and together that's what made it a big success."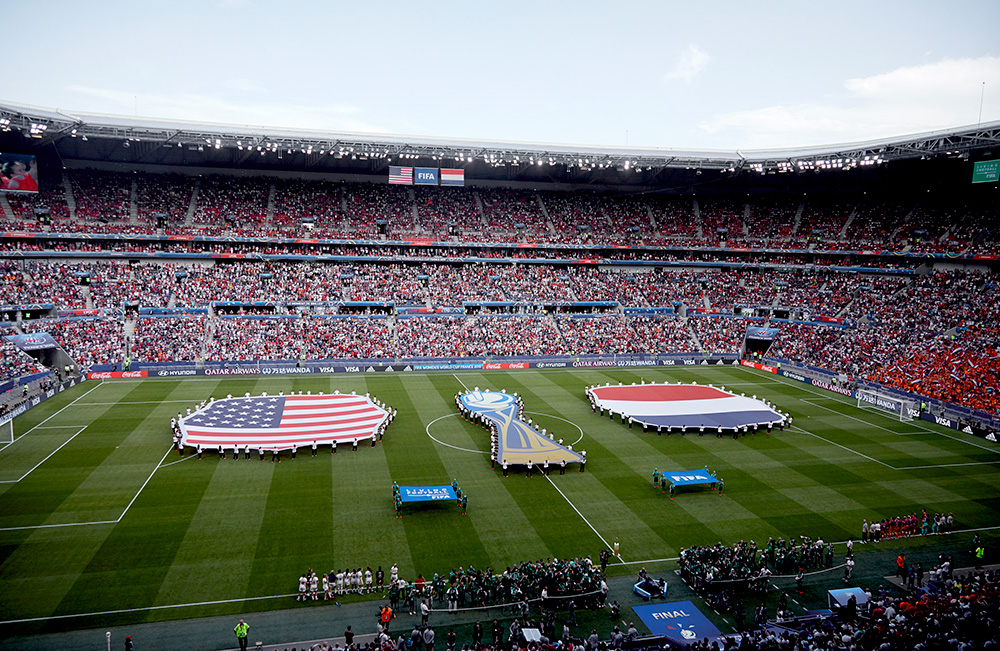 In the wake of the tournament, its true success was laid bare through record-breaking audience numbers: 1.2 million spectators; and a cumulative global television audience of 1.12 billion.
The final - USA's 2-0 win over the Netherlands – is now the most-watched match in Women's World Cup history, with an average global TV audience of 83.18 million – an increase of 56 per cent on the 2015 tournament in Canada.
Unsurprisingly, considering USA's involvement and the success of the women's national team, almost 16 million viewers tuned into the final on national network Fox, compared with 12.5 million for the 2018 men's final.
In the UK, public-service broadcaster the BBC announced a record reach of 28.1 million for its coverage of the event, more than doubling the viewership from 2015, while, perhaps more impressively, pay-TV broadcaster BeIN said 27 million viewers tuned in to watch the tournament in the Middle East and North Africa region despite no team from the region competing in the competition.
"The market is undoubtedly there, and it is our role to provide a global platform and nurture it."
It is these numbers that have formed the bedrock for the next era of commercialisation in women's sport, proving to governing bodies, sponsors and broadcasters that, contrary to past beliefs, the public does have an appetite to watch women's sports if the quality is high enough.
Eight months later, cricket's ICC Women's T20 World Cup in Australia was also smashing records for both broadcast and digital coverage of its flagship tournament, building on the momentum.
The International Cricket Council said the event, which took place in February and March, generated 1.1 billion video views across its digital channels, with digital streaming figures for the final between Australia and India peaking at 3.1 million concurrent users on Indian streaming platform Hotstar.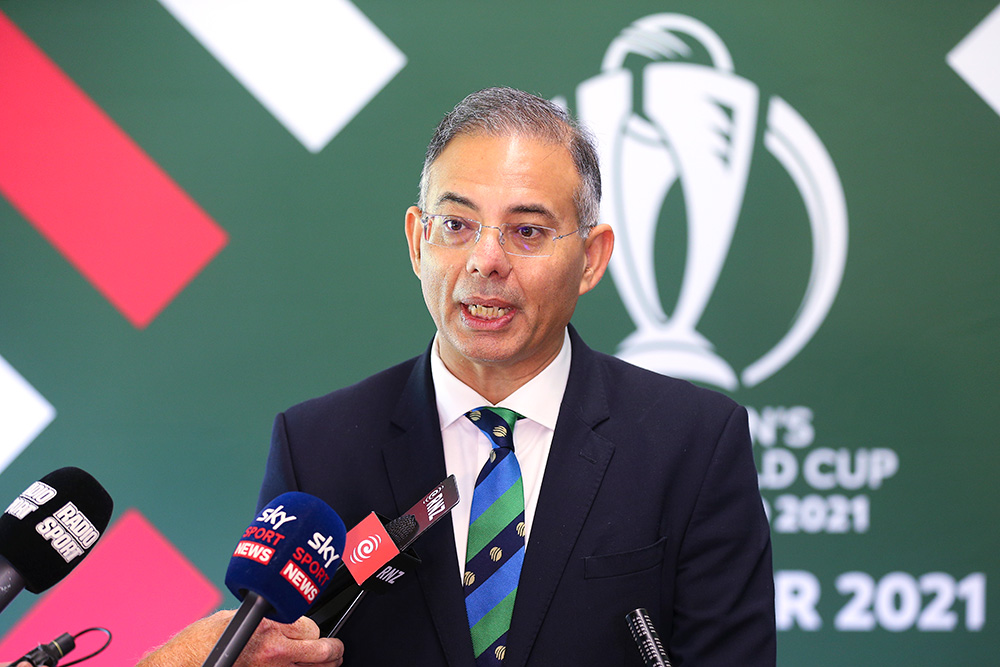 It was the second time the tournament took place as a standalone event, after the first five were staged alongside the men's tournament.
According to the ICC, fans watched 1.78 billion minutes of live match action during the final between Australia and India, 59 times more than the 2018 final between Australia and England.
"The numbers clearly demonstrate that cricket fans are interested and do want to engage in women's cricket, and this is backed up by our global market research which shows 70 per cent of cricket fans want to watch more cricket," says Manu Sawhney, chief executive of the ICC.
"So, the market is undoubtedly there, and it is our role to provide a global platform and nurture it."
Media rights
"On the whole, women's sports rights have been bundled into the men's game as a kind of add-on or bonus thrown into the mix rather than being valued separately," says Dame Heather Rabbatts, founder of Women's Sports Group, the body that aims to boost the profile and value of female sport.
"You see this with soccer, rugby and cricket so while we don't know what the true value of their women's competitions are, it's fair to say that in the past they have definitely been undervalued or not even valued at all."
It was the Tucker Centre for Research on Girls and Women in Sport that first exposed how wide the gulf was between women's and men's sport in the media.
In its 2014 documentary 'Media Coverage and Female Athletes: Women Play Sport, Just Not in the Media' it claimed while 40 per cent of athletes were women, they only received four per cent of the media coverage.
It was a number that shocked, but didn't surprise many in the industry, with researchers having since found the level has been persistent – rarely creeping over 10 per cent despite fluctuations seen during big tournaments.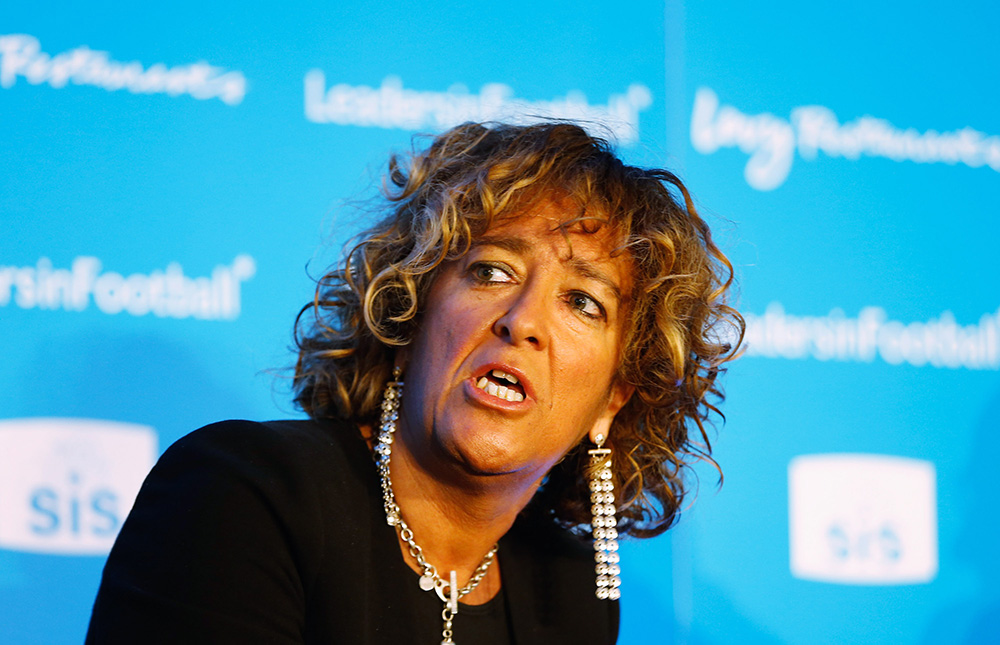 But times are changing, says Rabbatts, with rights owners finally seeing the potential value of their women's competitions and investing heavily into them to attract more broadcasters.
"Rights owners are beginning to see the value of stripping out those rights and selling them separately to broadcasters rather than throwing them in for a cut price along with the men's rights," she notes.
"If you look at soccer, the men's and women's game aren't mutually exclusive and the women's game clearly exists alongside a very successful men's game but offers something different to audiences.
"They [rights owners] are starting to see there is an opportunity to drive real value from it and are rightly starting to invest in producing a better product for broadcasters to pick up."
And the evidence of change is starting to show.
"We are certainly shifting towards marketing the women's game as a standalone, which is going to reflect its true value."
Earlier this year, Women's Sports Group was appointed by English soccer's Football Association to support the next domestic media rights sales process for the Women's Super League, a role that involves it exclusively consulting the national governing body on the distribution of all UK rights for FA-controlled women's club and national team fixtures from the 2021-22 season onwards.
Meanwhile, both Fifa and the ICC have announced their intentions to unbundle their women's rights in the next rights cycle.
Fifa's commercial agreements have historically included all Fifa competitions, including the Men's and Women's World Cup, youth tournaments and lower-tier Futsal and beach football competitions.
But with a number of agreements up for renewal at the end of the current cycle in 2022, Thomas says the governing body will be looking to sell its women's rights separately.
"In 2023 for the first time we'll have the opportunity to come up with a new commercial framework that can, if appropriate, focus specifically on the women's game," he says.
"In the past, the women's event has been included in the men's rights in a single contract but we are certainly shifting towards marketing the women's game as a standalone, which is going to reflect its true value."
Those changes are set to come just in time for the next big growth spurt in women's soccer, the 2023 Women's World Cup in Australia and New Zealand, which has been expanded from 24 to 32 teams.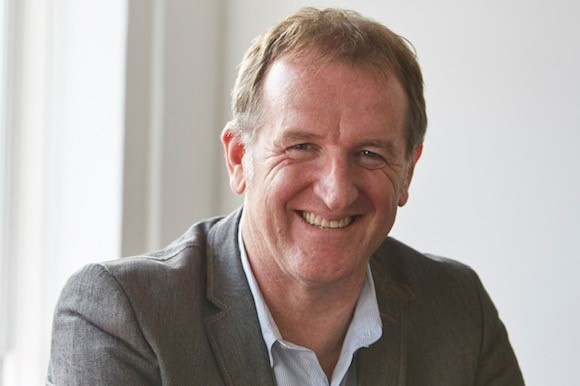 But as the women's game is still in a growth phase, Thomas says Fifa will be focusing on broader audience numbers rather than big-money deals when negotiating the next broadcast contracts.
"There are some broadcast agreements that already go beyond 2023 so those rights are already sold," says Thomas.
"But in the markets where they're not sold, we're expecting a very healthy increase in fees, especially in time zones that favour Australia and New Zealand kick-offs and have strong women's national teams – Japan, China for instance – but also Europe where in many big markets women's soccer is a major focus and they're excited at the prospect.
"One of the reasons 2019 was so successful was it was predominantly on free-to-air television and it also got great results across all digital channels, so given we are committed to the further development of the women's game, we will be looking for a similar platform focusing on wide distribution.
"We found it performs really well on free-to-air and the demand is strong so I don't think we need to necessarily compromise in terms of financial targets. There will still be healthy revenue coming in, it's just that we are also focused on getting a very broad level of coverage across traditional television and social."
For the ICC, unbundling the women's cricket rights from the men's is part of its plan to increase the value of the women's game by delivering a high-quality product for fans and broadcasters to engage in.
"We want to build a long-term sustainable foundation for the game and commercialisation is a key plank for that, which is why we are exploring various options including the unbundling of rights," Sawhney says.
"We need to take a step forward and for me that is not about the value of the rights in the first instance but positioning them as a commercial product that delivers value on its own.
"Women's sport is a growth category in its own rights, more and more partners are recognising the fan engagement with the product and the fact that it can provide an authentic platform to connect a deepen engagement with fans."
Broadcasting
The successes are not just limited to soccer and cricket: a wide range of women's sports are enjoying a surge in popularity. One of the key reasons being that, apart from a few disciplines such as tennis and athletics, female sport, as the Tucker Center research found, has always been underrepresented on broadcast television.
Naturally, this lack of visibility has kept its popularity in check, which in turn starves the various governing bodies of sponsorship and funding to increase the quality of its women's products.
However, the arrival of digital broadcasting has opened the floodgates to the possibility of increasing women's sports coverage. Not only that, but the gender equality movement has spurred rights owners to invest more into their women's properties and international broadcasters to pledge to increase not only their coverage of live female sport but non-live content too.
For Henri Kamerling, managing director of UK-based sports marketing agency Pitch international, the major turning point for broadcasters has been increased quality of women's sports, with the rights for top-tier properties particularly attractive at a time where they might be looking to cut high spend.
Pitch International has contracts to distribute the global broadcast rights to the Women's Super League and the W Series, the all-female motor racing championship through its Women's Sport Division it launched last year.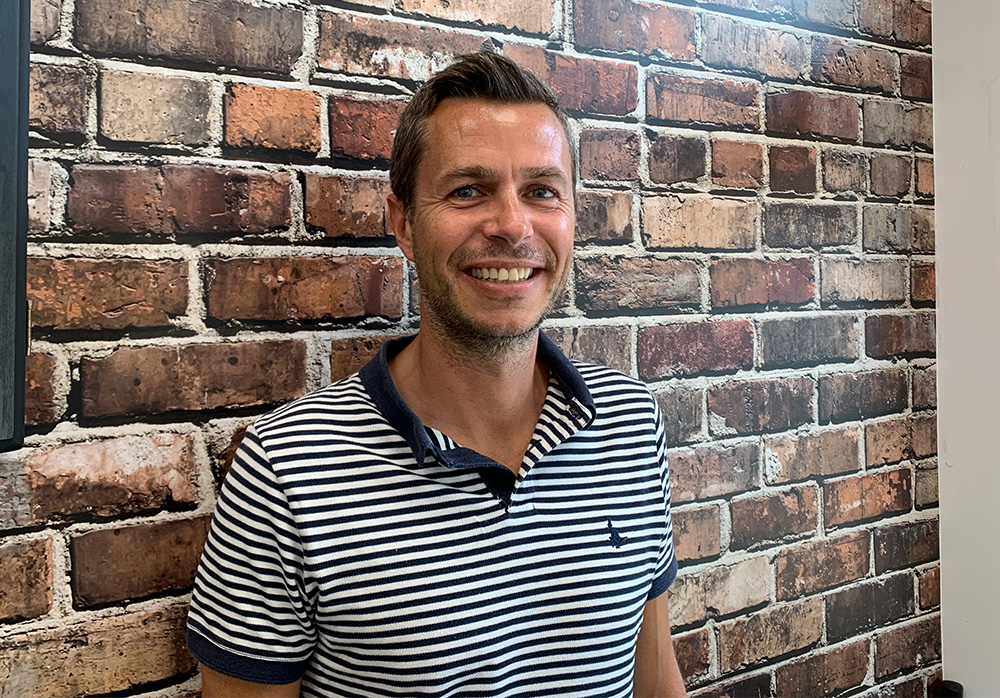 "As other rights fees for men's properties inflate, there is an opportunity to acquire these [women's] rights at relatively, comparatively good value. It's good quality content for slightly cheaper and at the same time it gives you great association with some of the biggest brands and rights holders in our business," Kamerling says.
"If you take the Women's Super League, it's all the leading teams of the league – Manchester City, Chelsea and Arsenal – and we do see it as a good way of preventing churn from subscribers because you get a family buy-in to the sports subscription. It ticks a lot of boxes for broadcasters."
But while rights owners are starting to see the value in their women's properties, for it to be attractive to international broadcasters to buy, they must invest in high quality production, according to Andrea Ekblad, acquisitions and sports content strategy manager at BeIN Media Group.
"What broadcasters are looking for is consistent production," she says. "A certain minimum of camera production, consistency in scheduling, more high-quality content for broadcasters that is ready to use to plug-in-and-play, like highlight shows, reviews, previews – just better treatment of the product so it can standalone.
"Longer-term deals are also great for broadcasters because to plan for a game versus a season versus three or five seasons is a huge difference."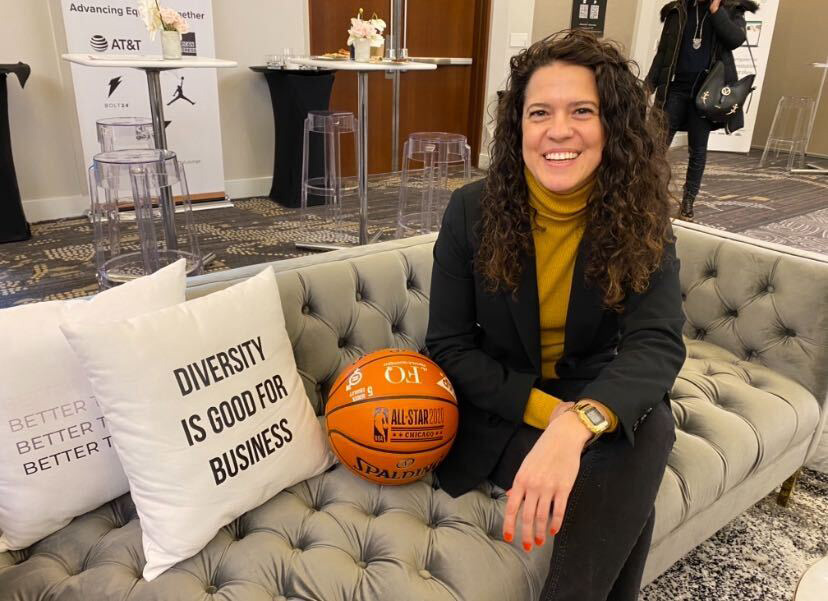 As one of the biggest rights spenders in international sport, BeIN harbours a strong portfolio of premium women's content.
On the back of landing exclusive broadcast rights to the 2019 Women's World Cup in more than 30 countries across the MENA region, BeIN launched its global initiative – BeINSPIRED – with an aim to get more women into sport. It now acts as the broadcast umbrella for the company's coverage of the sport.
The BBC similarly launched its 'Change the Game' campaign looking to drive interest around its coverage featuring prominent female soccer players.
"There are things that we as an international broadcaster have done and will continue to do," says Ekblad.
"For example, during the 2019 Fifa Women's World Cup, BeIN produced a daily digital show with Paris Saint-Germain's striker Nadia Nadim, with 26 episodes made available on our social media and digital platforms on a free-to-air basis for maximum exposure.
"We had extra news features, a promo campaign, graphic elements, dedicated studio shows, female pundits and pre and post shows … making this content available to the most amount of eyeballs as possible."
The goal now, she concedes, is to increase its women's sports content even further in the future, when the product it right: "When we talk about the infamous four per cent of media coverage around women's sports, it is certainly something that we want to increase."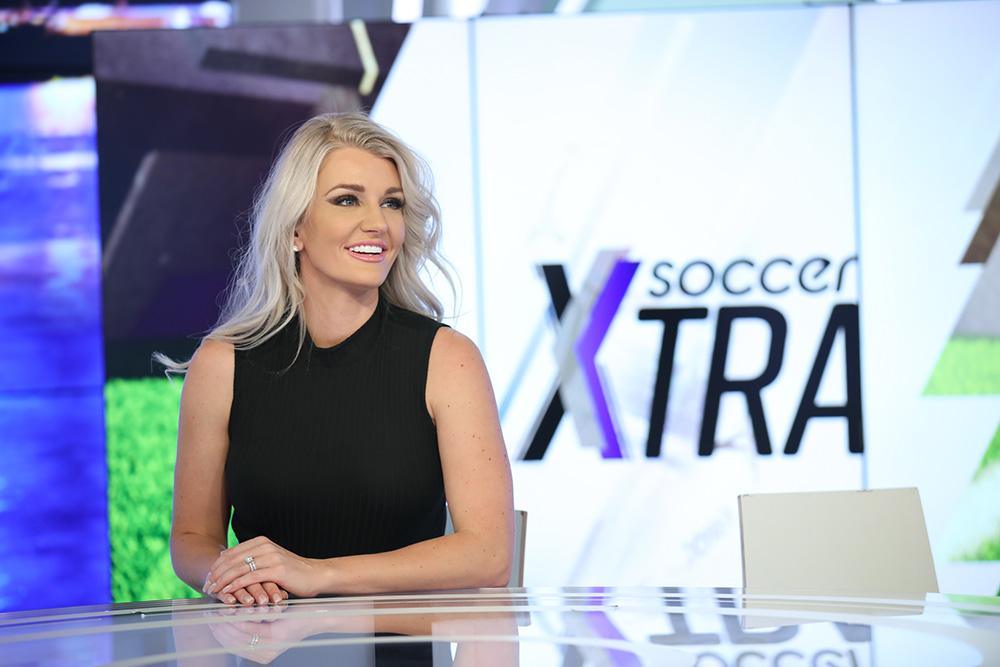 BeIN is not the only broadcaster planning to increase its coverage of women's sports. Women's competitions now account for around 30 per cent of the BBC's overall yearly sports output.
Earlier this year pay-TV broadcaster Sky announced plans to expand its existing coverage of women's sports and increase its digital output via its Sky Sports YouTube channel.
It also announced plans to produce a number of women-focused sports programmes, including the Extraordinary Women series, Training with MMA Star Leah McCourt and a behind-the-scenes series My Life in Lyon.
At the time, Sky Sports head of multisport Georgina Faulkner said the broadcaster's move would invest a "360 approach to covering women's sport".
Before the coronavirus brought live sport to a halt in March, Sky Sports had live-streamed the Netball Superleague and had a number of women's competitions on its programming schedule, including cricket, golf majors, the WNBA and rugby union's Six Nations.
"Bringing together key stakeholders from the women's game – clubs, leagues, federation, broadcaster and media outlets – is key to keep pushing for growth in women's sport, and not having to wait every four years to experience another temporary spike."
Global subscription broadcaster Eleven Sports recently announced plans to launch a new vertical dedicated to women's sport, as well as an Eleven Women division, tasked with expanding its wider programme of women's sports globally.
Sky Italia, Fox Sports in the Netherlands and SGR SSR, the public-service broadcaster in Switzerland, all made moves in July and August to tie down rights to their respective domestic women's soccer leagues.
Australia's government even got in on the action, announcing in July that it had given pay-TV operator Foxtel A$10 million ($7.2 million) to boost women's and underrepresented sport, bringing the total handout to the platform to A$40 million since 2017.
Ekblad says the signs are encouraging but even more needs to be done to increase the value of women's sports.
"It's really important that we keep up the momentum from the 2019 Fifa Women's World Cup," she says.
"Since launching the BeINSPIRED project, we've hosted networking events and roundtable discussions with the English FA off the back of the Women's World Cup, and with the NBA earlier this year before the NBA Paris Game 2020.
"Bringing together key stakeholders from the women's game – clubs, leagues, federation, broadcaster and media outlets – is key to keep pushing for growth in women's sport, and not having to wait every four years to experience another temporary spike."
Sponsorship
It is clear women's sport is having a seminal moment.
More eyeballs in stadia and on TV has, in turn, raised the visibility for brands to get involved.
"Media rights and sponsorships are interlinked and the better job that we can do at giving events and properties exposure across broadcasters and different platforms, the more visibility sponsors get, and naturally they become more attractive to sponsors and other commercial partners," says Kamerling.
"I think that story telling really helps too. For brands to buy into those personalities the industry needs to be doing more to market who these athletes are.
"People know the background to a lot of the top male stars and ones coming through and there are some very well-known female athletes doing incredible things which are probably not as well publicised and I think if you can make those people relatable, it makes things easier."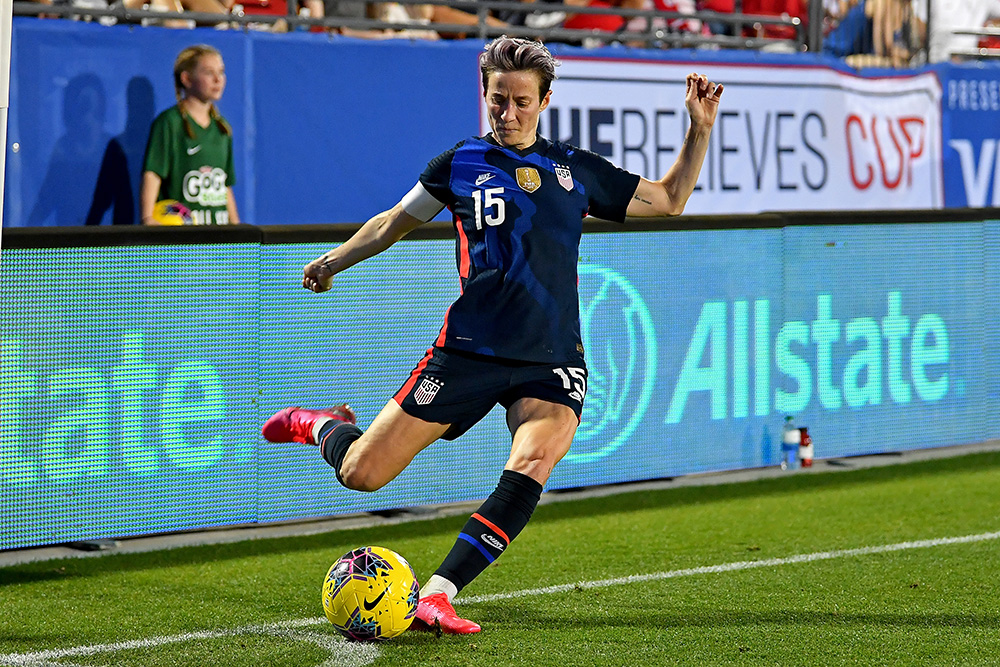 It's an opinion that is shared by Rabbatts, who also believes the general movement of women empowerment has given big corporations an easy message to champion.
"We are living through an age where women are increasingly being empowered and what you are finding is the echoes of that movement informing the world of sport and particularly sponsors on how they can be aligned at a relatively early stage with a presence in a growing market," she says.
"Brands wanting to invest in women's sport will be able to say they were part of this too."
Last year marked a major shift in brand engagement with women's sport after a number of governing bodies started initiatives to boost the commercial success of their properties.
World Rugby launched a new global identity campaign for its women's game entitled 'Try and Stop Us,' aimed at making women's rugby more appealing on a commercial level to potential partners and sponsors.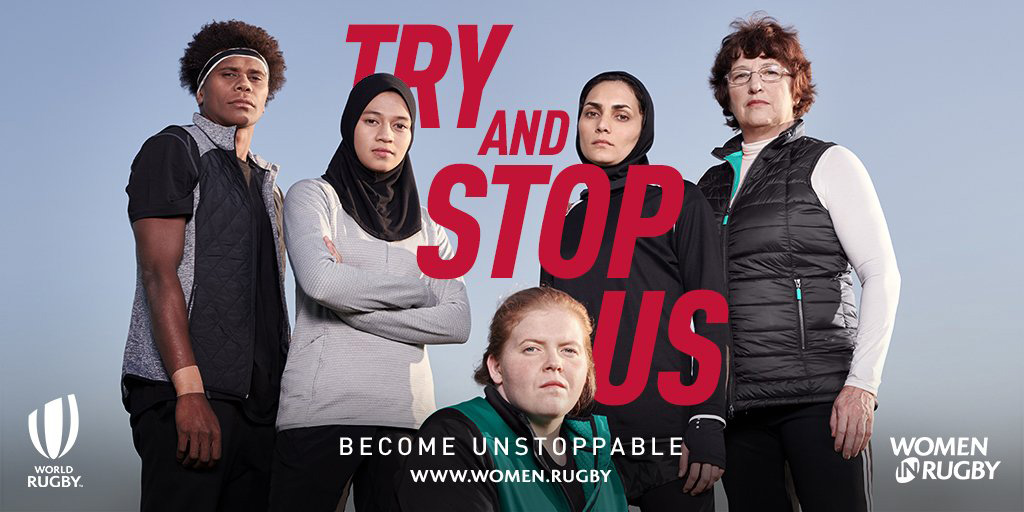 Uefa also made moves by appointing UK-based agency, TRM Partners, to specifically market its portfolio of women's sponsorship rights packages, resulting in Visa, the worldwide credit card provider, signing a seven-year sponsorship agreement to become the first standalone sponsor for the women's game at all levels.
Hublot, the Swiss watchmaker, Esprit, the global fashion brand, and US sportswear giant Nike have all followed suit.
Indeed, in the aftermath of the Women's World Cup, Nike, which sponsored two-thirds of the 24 teams, announced a 200 per cent increase in jersey sales across all teams compared with the 2015 tournament.
The success of marketing campaigns has seen more brands wanting to get involved in the next World Cup in Australia and New Zealand, says Thomas, with Fifa keen to capitalise on the potential change in commercial rights agreements.
"There is a sense of anticipation about the quality of the 2023 tournament and the commitment and enthusiasm of the hosts so I'm very optimistic about how it's going to go commercially," he says.
"We've had strong dialogue with sponsors who were already engaged with the 2019 event at a very high level and the recent announcement of Australia and New Zealand as hosts for 2023 has caused the phone to ring.
"We are reviewing the commercial concept in general, figuring out how to best optimise the structure going forward at the moment.
"If we have extra flexibility, which is likely, you can accommodate partners who wish to target just women's football because the kind of values it represents suits their specific marketing and business objectives and provides a more bespoke platform for them to activate their rights.
"That can only be a good thing for women's football."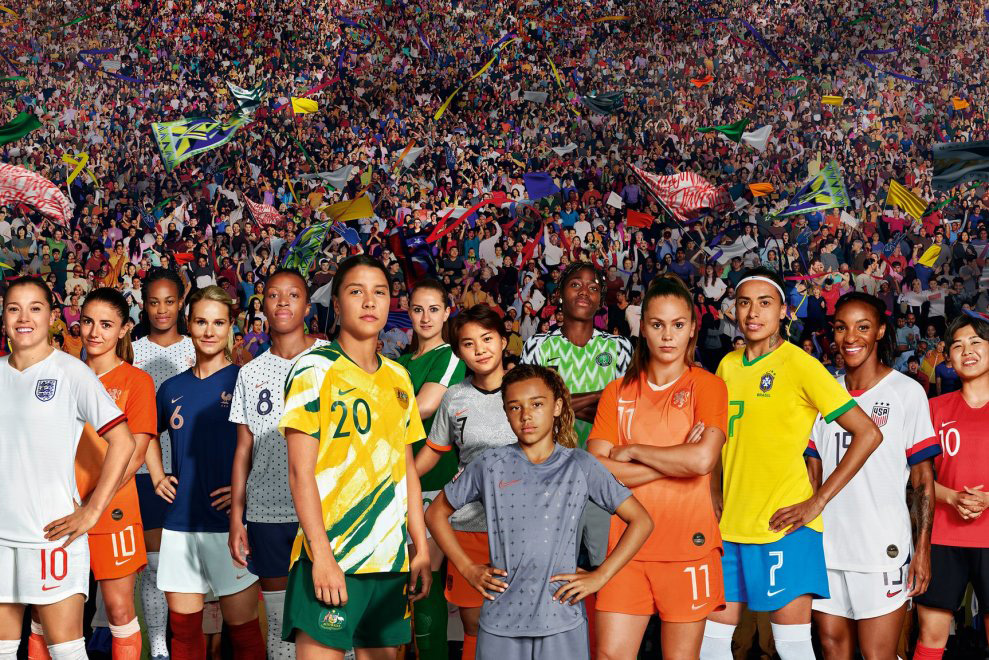 Events
As women's sports has grown in popularity among spectators, so too has demand for more events to be staged.
It is something that Catherine Bond Muir, chief executive of motor racing's W Series, has witnessed first-hand after launching the first all-female single seater racing series.
In its inaugural 2019 season, the series staged six races: two in Germany and one race each in Belgium, Italy, the Netherlands and the UK.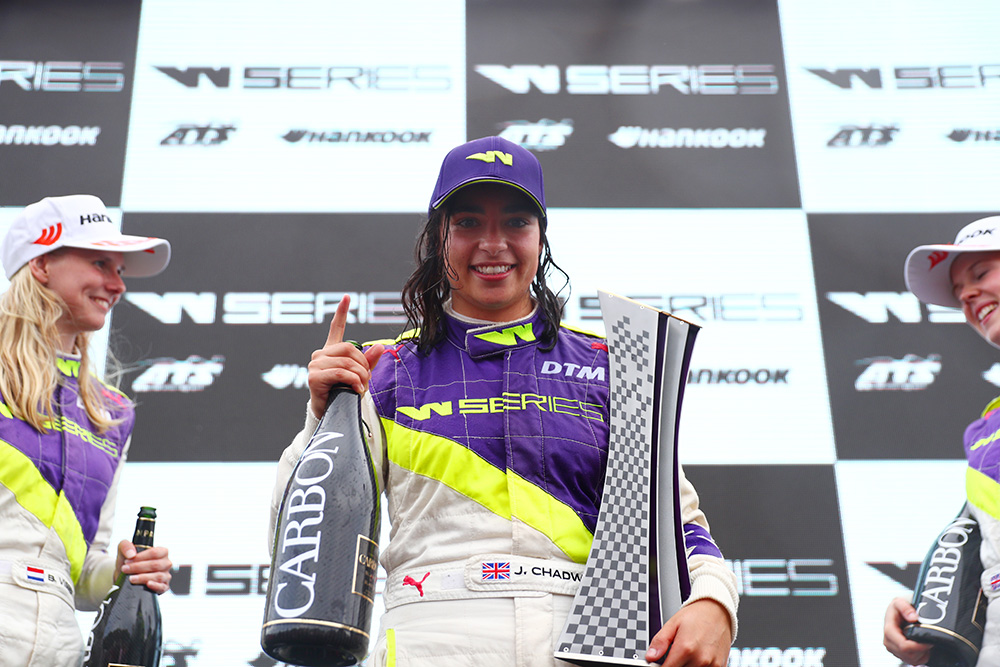 With the help of Pitch, the W Series was shown worldwide by the likes of NBC and ESPN in USA, Fox Sport Asia, Nordic Entertainment Group, the Baltic region's Arena TV, Spain's TVE, Germany's ProSieben Sat.1, the UK's Channel 4, Sky New Zealand and Australia's Ten and SBS.
"What is so interesting is the enormous sea change in attitude about women's sport that once it is demonstrated that people are watching it then the money will go into those television rights and sponsorship, which in turn will allow for more events to be organised," says Bond Muir.
"Of course, when I first came up with the idea for the series people said to me 'Catherine, your idea is all very laudable but the problem is, it's flawed from a business point of view because no one watches women's sport', which was true at the time.
"But once we got going we had huge interest from broadcasters across the world and I don't know whether that was because it was women in motor racing and it was new but what was demonstrated was that the women could race in just as an exciting fashion as the men do – they were tough, they were hard and they didn't give in on corners.
"The evidence we had before we went on [Covid-19 enforced] sabbatical this year was that we were even going to get better broadcast deals than we had in our first year and that helps us get more events on next season's calendar."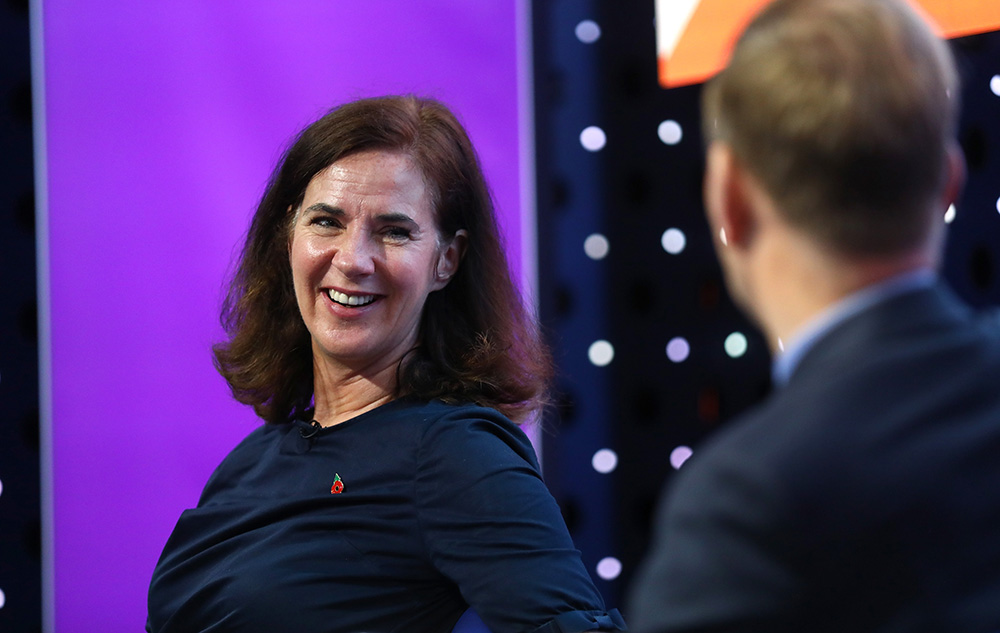 While coronavirus forced the cancellation of season two, Bond Muir has been working on the 2021 calendar, with races alongside the US and Mexico Formula 1 grands prix already announced.
There are plans to stage as many as 10 W Series races next year, with Asia of particular interest.
The W-Series is funded by a group of private investors, which Bond Muir says has given the series a chance to develop organically, rather than having to focus on immediate returns.
"The people who have funded the series are individuals who believe in the story and the growth of women's sport rather than standard investment funds," she says.
"If we had some great behemoth of a private equity fund saying 'where are your returns' in a year of coronavirus, they would be very unhappy but I think it's fantastic the support we have received from our investors and not one of them has got on the phone asking what has happened to their investment.
"Our investors are pragmatic, sensible and believe in W Series and because of that, we will develop at the pace we need to develop at."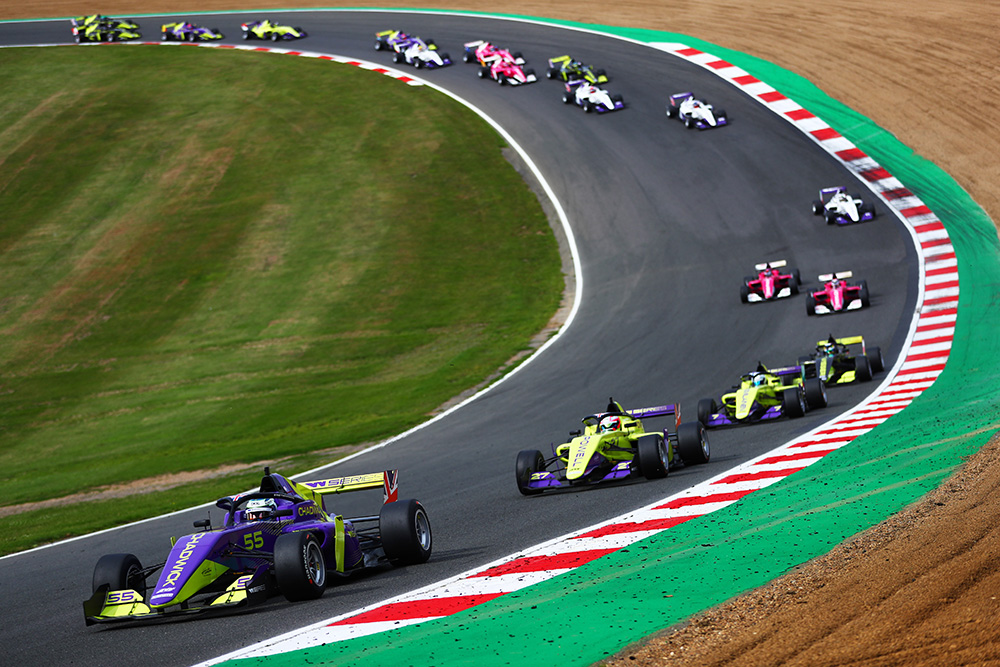 The demand for more women's events has been discussed at Fifa to speed up the quality and growth of women's soccer across the world.
Thomas explains: "The subject has come up in conversations I've had recently around demand because waiting four years for the next significant growth is quite a long time to wait.
"There are quite a lot of proposals that we have discussed. I know that the prospect that having a Fifa Women's World Cup every two years has been discussed, as well as a [women's] world league or nations league in different formats.
"These are all on the table and they all have pros and cons but the general idea of more high-level competition at the top end of the game is one that everyone agrees would be beneficial for women's sport.
"There are still many teams at a development stage so more quality competitions would help improve overall standards. Also, if you look at the other end, let's say it would be good if the world champion US team had more opportunities to play higher level opposition at a national team level – that maybe doesn't happen as much as we would want to see.
"There is certainly demand among player and fans and broadcasters. It's just finding the balance of some of those competition, which we are looking at."
Coronavirus
The ICC's Women's T20 World Cup was one of the last major sporting events to conclude before coronavirus ground the sporting world to a halt.
The record-breaking crowds and television audiences for that final now only serve as a reminder of the massive potential of women's sport and the momentum that many fear has now been lost.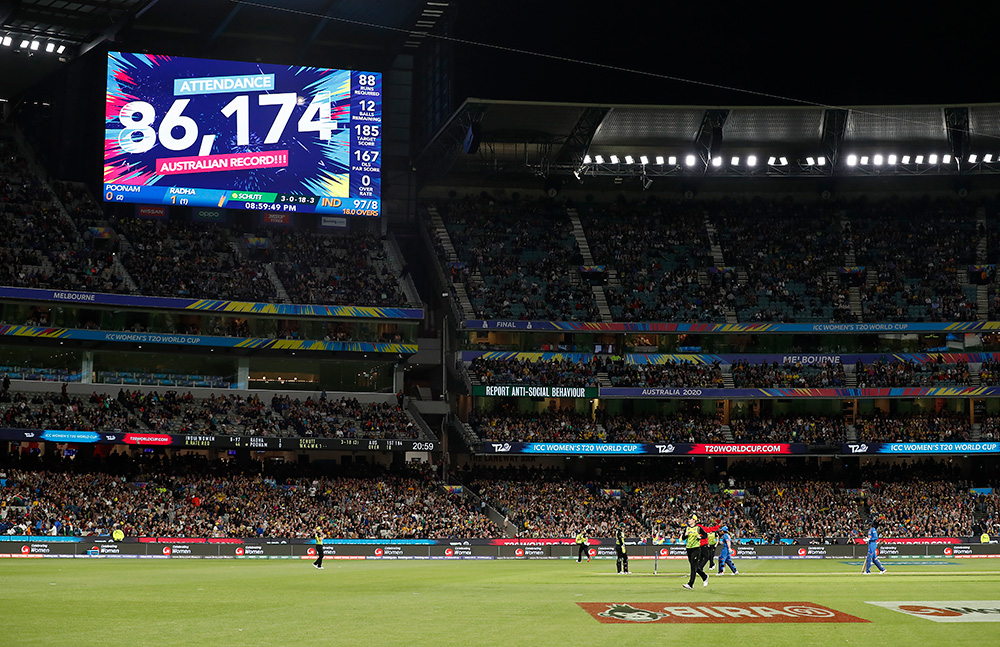 On the back of a successful 2019, this was supposed to be the year when progress turned into profit, when more valuable media rights deals should have been signed and more lucrative sponsorship revenues poured in.
Now there is a risk that some of that hard work from the past two years has been undone by the financial crisis crippling all industries, and a very real fear that women's sports will find themselves at the back of the financial queue.
Fifpro, the international representative body for professional soccer players, claimed in mid-April that women's soccer faces an 'existential threat' as a result of the virus, while golf's Ladies European Tour's hopes of a successful year after partnering with the US-based Ladies Professional Golf Association saw its 24-event circuit disappear, along with a record-breaking prize fund of $19.3 million.
There have also been worrying signs that women's sports events are being cast aside to make way for more lucrative men's competitions, with the 2021 Uefa Women's European Championship giving up its place on the calendar for this year's postponed men's Euro 2020.
But it's a view that Rabbatts says should be countered by the industry as strongly as possible to keep confidence up.
"I think it's really important that it doesn't become a self-fulfilling prophecy that the financial crisis will just undermine the progress made rather than saying all sports have to face up to some incredibly difficult times and we all have to work creatively to try and secure all of the sports we care about going forward," she says.
"I would just be urging, whether its rights owners or commercial partners or broadcasters, to continue to restate their confidence in women's sport and how women's sports will continue to grow in the future."
And there have been promising signs that governing bodies and organisers believe, as with men's sport, the current situation is only a blip in the overall growth in women's sport.
In June, the ICC pledged its intent to continue investment into the women's game to build on the success of the T20 World Cup in Australia, while Fifa has confirmed its planned investment into women's soccer worth $1 billion will go ahead despite the financial impact of the virus.
Not only that, but in its latest $1.5 billion relief fund to all member associations, the governing body pledged an additional $500,000 to each member association to safeguard women's soccer.
"That is a specific acknowledgement that because there is less money at those levels of women's soccer they can be more vulnerable to a downturn in the economic environment," says Thomas.
"So hopefully that will help, and our Women's Football and member associations divisions are both focused on how to best allocate that money to support the women players and other organisations in these associations to make sure they get through the current crisis in the short term, as well as coming out stronger in the long term."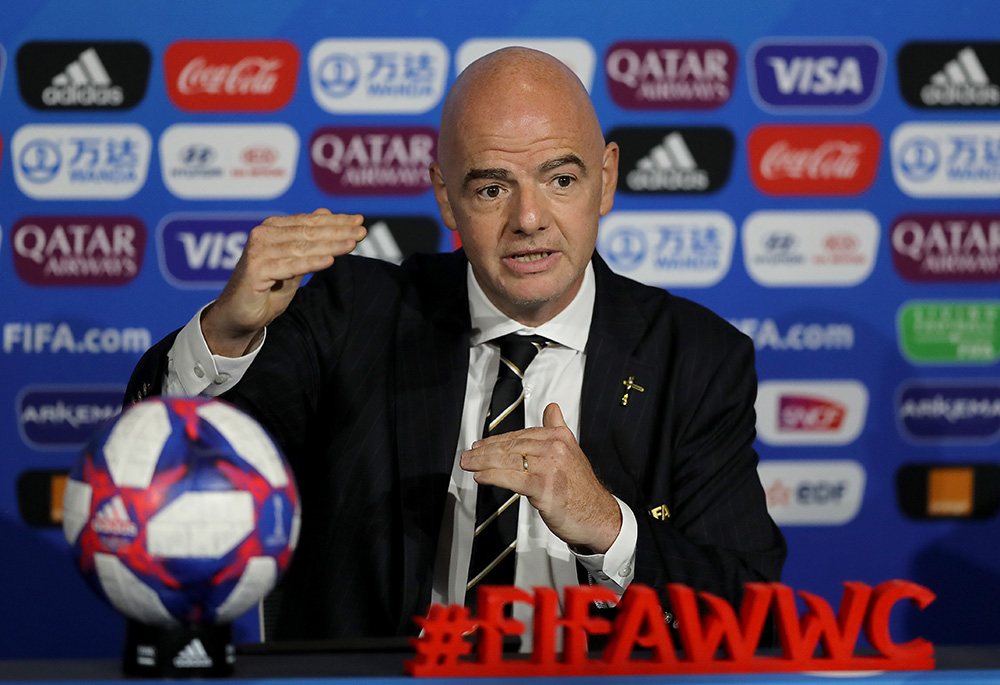 For Kamerling, while there will be short term effects, broadcasters and sponsors will most likely take a longer view on women's sports, which could be an opportunity.
"There are going to be challenges in the short term for sure – the fact that the WSL and W Series have been unable to compete this year and other women's events have been cancelled instead of postponed – it's never helpful because it naturally stalls the momentum a bit.
"But I really believe there is a bigger picture here that everyone is trying to achieve and why people are doing this and I think some of those major tournaments coming next year will be a natural focal point.
"I also think budgets are going to be challenged for a number of years, whether that's broadcasters or sponsors and I think actually they may look at these women's properties as a good way to invest in sport at a slightly lower price point."
Out of adversity, perhaps, comes opportunity.