There are few things to cheer about in January in Europe.
There's the inclement weather, for one, coupled with the battle to shake off the excesses of the holiday season, and now what feels like an existential lockdown for many across the continent.
It's hard to be positive, but that's exactly the mood I find Andrew Georgiou, the president of Eurosport and Global Sports Rights & Sports Marketing Solutions, in (virtually – of course) as the first month of a big year for US media giant Discovery draws to a close.
Discovery+, the corporation's global over-the-top streaming platform for entertainment, factual, lifestyle and sports programming, has just gone live in USA and is being rolled out across Europe, with a handful of distribution deals in place, while the established Eurosport linear channel enjoyed a stellar month, with winter sports viewing figures across the continent up 8 per cent year-on-year.
Sport is very much at the start of its Discovery+ journey with conversations taking place with rights-holders – both current partners and potential future ones – about how the platform can help tap new audiences.
The OTT market is a particularly competitive one. From a sports-only perspective there's DAZN, Disney's ESPN+ and NBC's Peacock, and those that dip in and out like Amazon, not to mention the Disney+, Paramount+ and Apple TV+ entertainment services that compete with the wider Discovery+ offering.
"A standalone sports product in the short term is a really difficult proposition, unless you can scale users quickly."
Georgiou is confident, however, that Discovery has got the right balance.

He says: "Our view is that a standalone sports product in the short term is a really difficult proposition, unless you can scale users quickly. How do we use the benefit of a broader content offering to scale the useability of our content more quickly? Sport is a helper for that for Discovery content but Discovery content is also a helper for Eurosport.
"At this stage we are taking Eurosport and putting it on Discovery+. What will happen in the near to medium term is we will also start adding incremental rights which are exclusively available on Discovery+.
"Eurosport is a fully-fledged, fully-developed premium sports network across Europe where we have content that we currently own. How do we make that work harder for us? It's about taking our current business and making the value of that content go further. The opportunity will be adding to that on a market-by-market basis, which becomes not part of the Eurosport offering but part of a Discovery+ offering only. Together with what Eurosport already has differentiates our strategy markedly from a pure-play DAZN that is only targeting a sports audience."
Indeed the launch of Discovery+ has changed the thinking within the Eurosport rights buying division.
"We look at rights that are interesting to us as a traditional affiliate linear channel," Georgiou says. "We now have a different set of criteria in terms of the kind of rights we buy and how we buy them. It will change our rights buying strategy for sure, because suddenly we are looking for different things.
"The data we're getting gives you the ability to target users specifically, and users that have overlapping interests with Discovery content in that market."
He continues: "Another criteria is volume. We have sport on Eurosport that might go for one or two weeks, grand slam tennis for example, that does not work as well on digital platforms. Having consistency of content, giving people reason to have their subscription all year round is an important ingredient for a digital platform, more so than a linear one."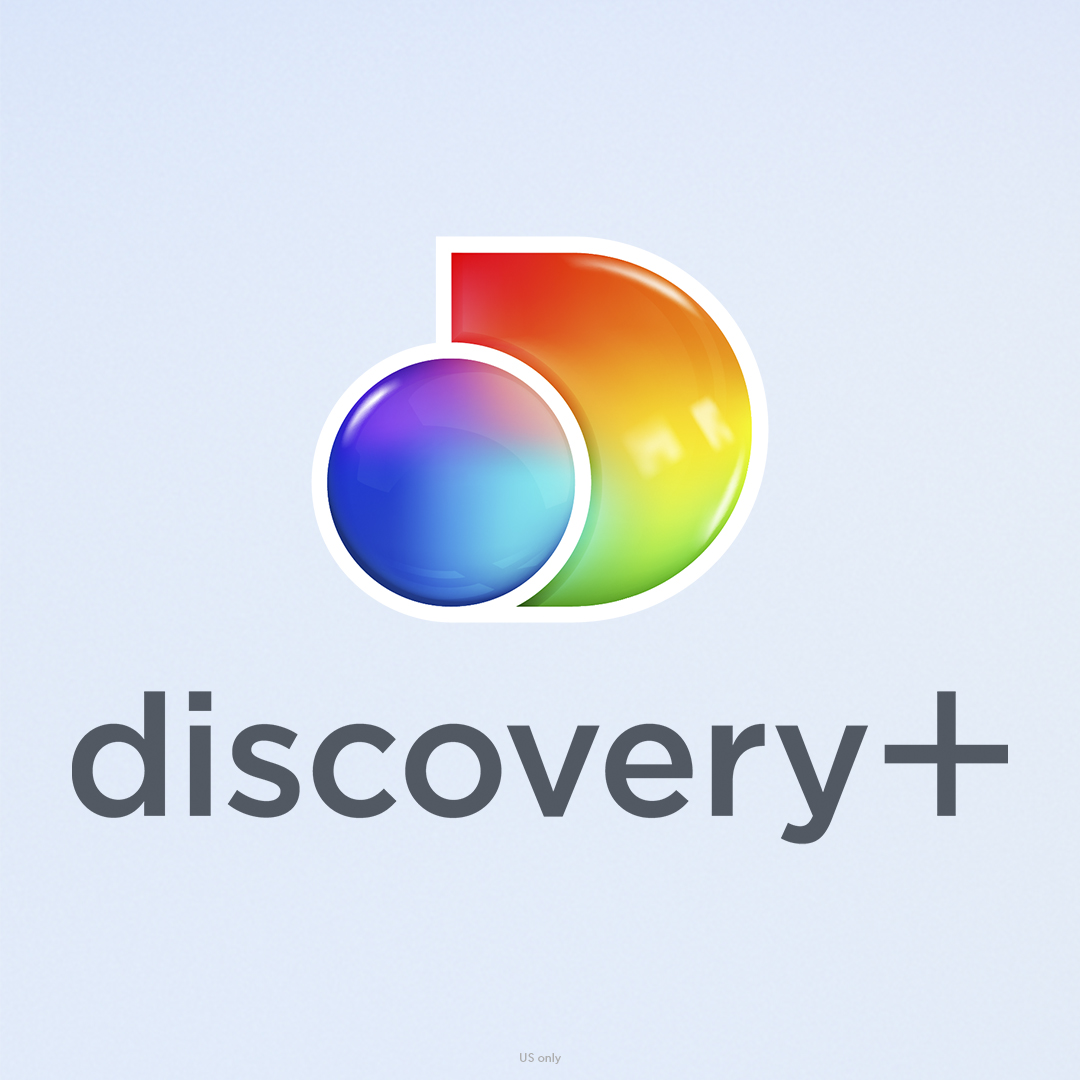 For Discovery+ to be an immediate success story, distribution is key, and a number of such deals have been struck across Europe, with the likes of Sky (UK), TIM (Italy), Ziggo (Netherlands) and Vodafone in 12 markets: UK, Germany, Turkey, Italy, Spain, Romania, Portugal, Greece, the Czech Republic, Hungary, Ireland and Iceland.
Georgiou says: "Distribution and partnership is really important, the idea coming back to scaling as quickly as possible and getting the product into as many people's hands as possible so they can see it, feel it, touch it, and ultimately buy it.
"We are focusing very much on direct to consumer opportunities but in partnership with distribution partners who can help accelerate the ability for us to get this product into the hands of as many people as possible."
Subscriber uptake particularly in Europe is expected to ramp up over the next few months as the Tokyo Olympics opening ceremony in late July draws ever closer.
The delayed games is the first summer Olympics in Discovery's 2018-24 rights deal across Europe (excluding Russia) with the International Olympic Committee.
Georgiou refers to the Olympics as "perfect family viewing" with an audience that naturally lends itself to other channels in the wider Discovery+ offering.
He explains: "The biggest opportunity for the Olympics is bringing as wide a group of fans as we possible can onto Discovery+. One of the biggest challenges in a direct-to-consumer world is keeping people, and people that come on for an Olympics may not be sports-only fans, they are casual fans who want to see their county medal. The concept of national pride really drives viewing when it comes to an Olympics.
"The problem is when you bring them on platform but after an Olympics there's nothing they want to watch, how do you then keep them? That is one of the challenges we had for PyeongChang [2018 Winter games]. We brought lots of people on platform for Eurosport Player, but keeping that more casual audience was tough because there was nothing beyond only sport.
"What we hope to see with Discovery+ is a marked improvement on keeping them on platform now because they can enjoy things other than sport that Discovery can offer."
Tokyo plans
Discovery+ will essentially become the digital home of the Olympic Games in Europe beginning with Tokyo, where Georgiou's team has had to spend the last 12 months tweaking such detailed plans because of the continuing impact of the coronavirus pandemic.
"We are certainly not sending as many commentators, and we are asking the people we do send to produce content on both a multi-market, multi-platform basis," Georgiou states. "So rather than think 'I'm only going to produce content for Eurosport in Germany', for example, the people we send across have to produce content for three or four markets, they have to think about the content we want to put on Discovery+ and making that unique.
"Making those resources work across different markets and different platforms is certainly a change to what we have done in the past where the people we have sent over are very single-mindedly focused on either their market or a platform.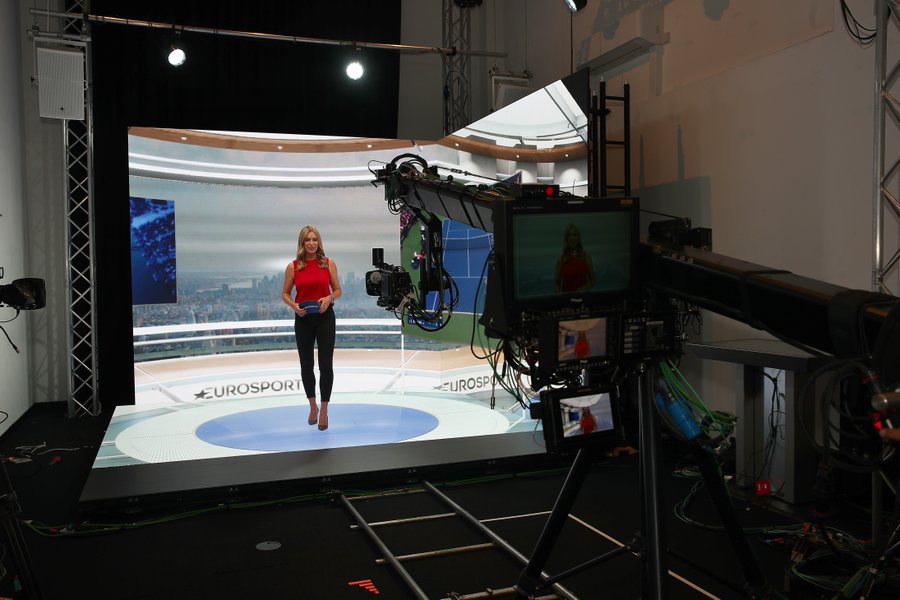 "The use of technology will have an impact on that as well, in terms of how we use the Cube to create an intimacy while people are not there. It will feel like people are in the same room, which is what you want to create on television. If it looks and feels like that, it will add value."
First used during PyeongChang 2018, the Eurosport Cube uses augmented reality and enhanced graphics to provide analysis of sporting action.
For Tokyo, the Cube will create a virtual world that remotely connects athletes in the Japanese capital with guests, hosts and experts from anywhere in the world.
The broadcaster is promising other technological innovations that are not quite ready for public attention.
Georgiou says: "We are using the moment to rethink our Olympic coverage, but I'll be very surprised if anyone at home saw a marked difference in the quality of our coverage. The things we are changing will not have a massive impact on the viewer, and in part will improve the experience when it comes to having more time to implement some of the technology than we would have had before."
While the 12-month delay to the Olympics has had a significant financial impact on all stakeholders, a financial boon has presented itself with the proximity of the Beijing 2022 Winter games.
Georgiou continues: "We are already seeing our brand partners start to package both our summer and winter games. Now you have a nice 12 month run as a sponsor that you can start getting behind and the narrative for the viewer becomes much more compelling because you are not waiting two years between the end of the summer games and start of the winter games.
"We are talking to sponsors who are either IOC TOP or local national Olympic committee sponsors who like the opportunity to lean into multiple games and have a continuous narrative to bring that to life. That has really been a good selling point for us and we have developed in our sales proposition a number of different themes that we are trying to build on in our 'Road to' programming and between the Olympics.
"From a subscriber standpoint, the opportunity to either sell annual propositions or maintain the interests of those on a monthly package through Discovery+ will also help. There is a fundamental reason to stay on platform."
Covid the catalyst
While Covid has had an impact on how the Olympics will be produced and by how many people, changes to the coverage of elite sport has been accelerated by the pandemic.
Remote production, from both a sustainability and cost perspective, was already being under taken by much of the industry, but it's certainly becoming the norm now rather than the exception.
Georgiou explains: "You've kind of ripped the band aid off and had no choice but to do things remotely, so that way of producing at its core will remain.
"There is value in being on site. There is value from telling the story. The question is prioritising."
"The risk is you don't want to lose all context. There is value in being on site. There is value from telling the story. The question is prioritising and this is the message we've certainly been talking about in our organisation.
"It's an issue of prioritisation, not elimination. We are not trying to stop people going to events, we are just trying to prioritise the most valuable impact in terms of the story-telling about the people we do send. It's a different mindset for our people and part of the changes we are making internally that sending people just for commentary might not be good enough. But if you can commentate, if you can create other stories and do more with that investment, then that becomes much more interesting to us."
Aside from how to produce content, the pandemic has also highlighted the need for diversification in the type of content offered by broadcasters.
Georgiou calls Eurosport's audience numbers in the initial months last year when live sport shut down completely as "horrible, quite frankly." On average, the ratings were down around 75 per cent, albeit promptly picked up when live sport returned.
In essence, non-live has never been more valuable and through the wider Discovery+ offering, it's an investment opportunity the company will not pass on.
Indeed in February, 'The End of the Storm', a 90-minute documentary telling the inside story of Liverpool's title-winning 2019-20 Premier League season – the club's first domestic title in 30 years – was rolled out exclusively on Discovery+ in Sweden, Finland, Denmark, Norway, Italy, Spain, the Netherlands, Poland and India.
"The opportunity of original, non-live content is significant," Georgiou says. "The opportunity for us is to use that content in multiple places, not just Eurosport. If we put those documentaries just on Eurosport, once again you're speaking to a die-hard group of fans, your sports-tragics. By using them both on Eurosport and Discovery+, now you can actually make it available to people who wouldn't normally subscribe to a sports platform, but love great stories, love human interest stories, or travel or lifestyle.
"You can share it with them in a place where the audience is very different. It's a real opportunity for Discovery+ as much as it is Eurosport to invest in that non-live original content."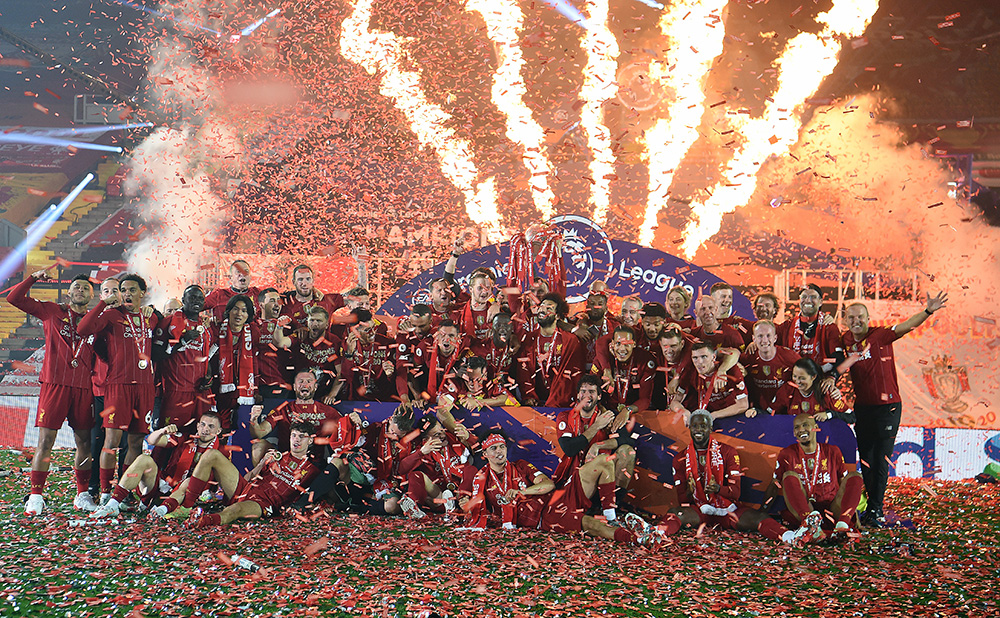 The past 12 months has been an educator for the industry as a whole and Georgiou admits it's been a challenge like no other he's faced in his 20-year career in the sports market.
The Australian currently oversees staff in more than 75 territories worldwide. Not an easy task when you can jump on a plane and visit offices, but infinitely more difficult when you're limited to jumping on a Zoom call into people's homes.
"There's been no blueprint for this," Georgiou says. "Crisis management at the beginning is all hands-on deck. I won't say it was easy because no one had an idea of what this meant. But you have your key principles like keep people safe top of the list. Then what is business critical once you've kept your people safe? What do you need to do to be on air and do the bare minimum possible? In that initial month of doing those things, everyone is putting their shoulder behind the wheel and that's where teams are really forged together.
"The challenge is actually in the marathon that it has become and keeping people motivated, those people who are now working from home for months on end in sometimes really difficult, complicated circumstances. Trying to keep people motivated and mentally safe, and keep thinking forward and be proactive, has been hard. We have tried to keep communication regular and do things that are fun."
He continues: "It's a very fine balance between being empathetic to people's situations, but at the same token being positive without alienating people who are struggling. On Zoom, you get no feedback, you get zero response, zero body language where you think, 'ok people are resonating with that'.
"So, trying to get that balance without any verbal or non-verbal cues in order to find what is responding with people, is very hard to then keep going. That has been the biggest challenge."
Market dynamics
One considerable impact of a delayed Olympics is the knock-on effect it has had on the calendar, with major championships for the likes of athletics and swimming having been moved and other smaller sports having to prioritise their events.
"The longtail is getting squeezed... They need to rethink their distribution strategies and what they can get in terms of either value or distribution is a different proposition for them than it once was."
Is there enough room in the schedule for each sport to get its moment in the sun, to attract eyeballs and, most importantly, media revenue? And what is their alternative?
"Ah, the long-tail of sports," Georgiou says. "That tail has been getting longer and longer as every year has gone by. The industry has talked a long time about premium sports becoming more premium because they continue to drive the biggest audience and the biggest value and cable platforms will continue to pay as much as they possibly can to keep those things on platform.
"The impact of that means the longtail is getting squeezed and that's a hard position for them to be in. They need to rethink their distribution strategies and what they can get in terms of either value or distribution is a different proposition for them than it once was."
However, he cautions rights-holders against going down a solely digital path, despite the offer of more hours of exposure and the perceived potential riches.
He warns: "Putting your content exclusively on digital has the potential to also suffocate your audience, because you don't have the broad range of opportunity to get in front of more people. Rightsholders are thinking more about the financial opportunity if getting onto an Amazon or a DAZN or ESPN+, but the audience opportunity they provide at the moment is quite limited and that is a key differentiator for us when we talk about Discovery+ because we still have Eurosport as a platform we can leverage to help those rights-holders continue to be in 240 million homes across Europe.
"We have our free-to-air networks in Spain, Italy, Nordics and the UK, where we can put them in front of even more people. How we leverage that when we talk about Discovery+ is going to be really important and makes us quite unique to everyone else.
"We have the biggest funnel of opportunity to the most digital focus you can find and there's not many broadcasters or partners for rights-holders that have that."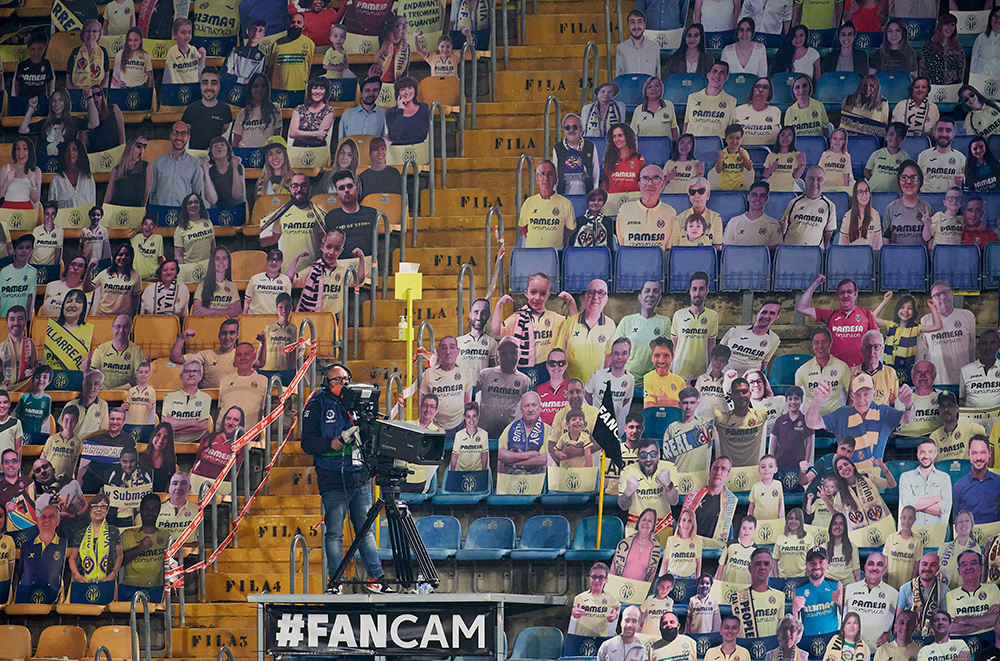 And even premium sports rights-holders are in for tough talks.
"If you look at pay-TV as an industry there is no doubt there are significant headwinds facing cable operators in terms of number of subscribers and in how much more they can continue to push up pricing.
"For a certain period of time, the price increase was compensating for subscriber reduction. There are significant headwinds on both those KPIs now, so I can't see how sports rights based on cable operators are going to continue to go up, I can only see them coming down.
"Certainly in the conversations we will be having with our rightsholders will be sharing with them the realities of that commercial marketplace."