Orlando, the theme park capital of the world, is on a rollercoaster ride it hopes will end with 2026 Fifa World Cup matches being played in the city.
The central Florida city, home to Walt Disney World, SeaWorld and Universal Studios to name just a few of the attractions that help entice some 75 million visitors each year, is one of 17 in USA battling to impress Fifa, which is expected to make its decision in the fourth quarter of this year.
The process has been significantly impacted by the coronavirus pandemic, with on-site inspections having been postponed and bid cities having to virtually show off their credentials in video conference calls with soccer's governing body.
USA, in partnership with Canada and Mexico, was awarded the 2026 World Cup in June 2018, seeing off a bid from Morocco, but exactly where the first 40-nation World Cup, the first to be staged across three countries, will be played remains unclear.
It is thought that Orlando is fighting for one of 10 US host city spots, with the locations in Canada (Edmonton, Montreal, Toronto) and Mexico (Guadalajara, Mexico City, Monterrey) already decided, albeit the devastating impact of Covid-19 on those cities' financial capabilities and appetites remains to be seen.
If it is 10 US cities, Orlando must make sure it falls on the right side of a list also containing Atlanta, Baltimore, Boston, Cincinnati, Dallas, Denver, Houston, Kansas City, Los Angeles, Miami, Nashville, New York, Philadelphia, San Francisco, Seattle and Washington DC.
Big media markets. Big tourist attractions. Big soccer cities.
The man tasked with bringing games to Orlando is Jason Siegel, president and chief executive of the GO2026 bid committee and of Greater Orlando Sports Commission, a private non-profit organisation created ahead of Orlando hosting five matches at the 1994 World Cup to attract international and national sports-related events.
Since then, the Greater Orlando area has hosted close to 1,500 large sporting events with a total economic impact exceeding $1.9 billion in spending within the community.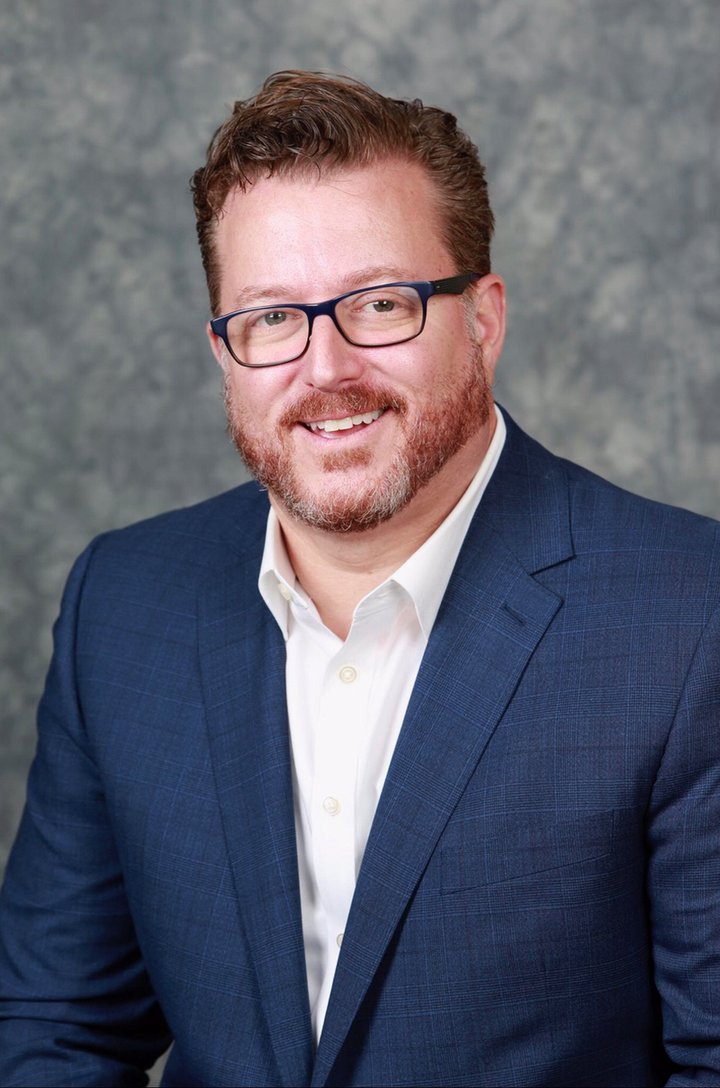 As is customary within major event bidding processes, Siegel is unwilling to compare his city with its 16 domestic competitors, hoping experience and statistics will do the necessary talking.
He tells Sportcal Insight: "What separates our destination is that our approach to hospitality and hosting is second to none. That translates into an exceptional customer experience.
"What we want to make sure that Fifa understands and that we convey is that when we have 75 million visitors here in 2018, and 12 to 13 million of those are coming internationally, we are just absolutely uniquely positioned to not only manage the football experience that those folks are going to have, but ultimately the experience they're going to have as a visitor, as a Fifa World Cup traveller and as a life enthusiast.
"We have seven of the top 10 theme parks in our marketplace and 125,000 hotel rooms. We welcome 50 million visitors annually through our airport, attracted by our year-round great weather."
While Orlando is pitching to stage World Cup matches at the 65,000-seater Camping World Stadium, the bid is a collaborative one, with other Central Florida cities Tampa (85 miles away) and Daytona (60 miles away) both offering to host fan fests.
"We're certainly looking at a regional approach to attracting and engaging fans," Siegel explains.
"The one thing we want to press upon which we know that Fifa understands is that there is a collaborative spirit in this community. I can use a thousand sports cliches, but we are truly rowing in sync in this bid process.
"There's a strong commitment, both as it relates to the work that has to be done and the amount of money that we'll have to raise to undertake this project.
"Absolutely our expectation is that we'll be awarded matches."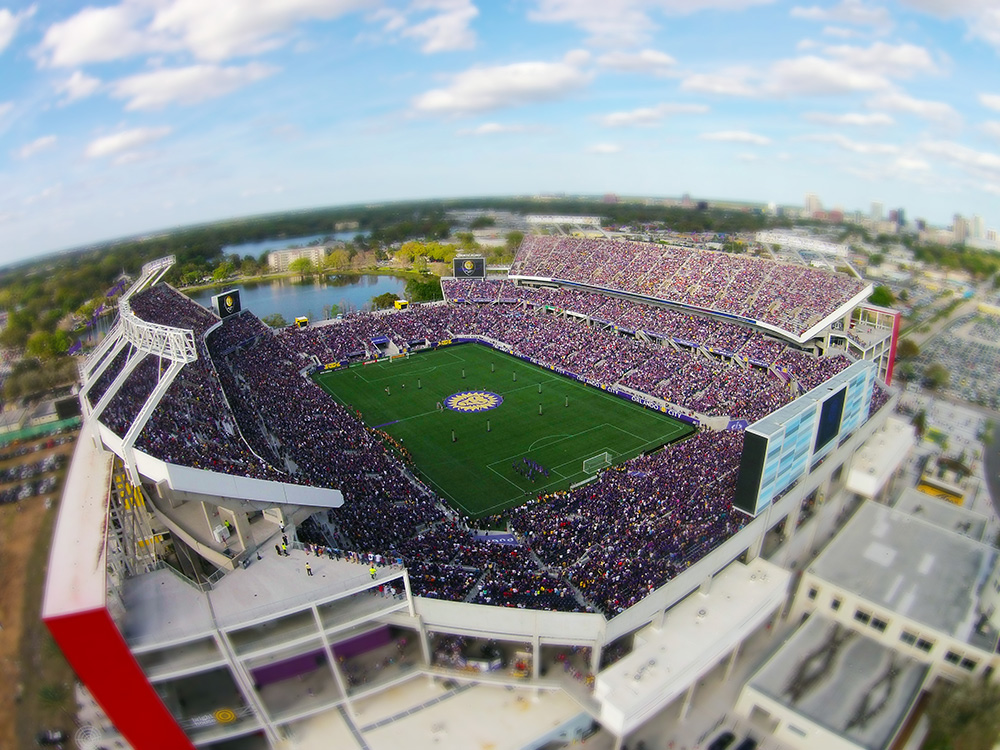 The exact methodology Fifa will use to select the US host cities remains unclear. Fifa has said only that "while stadiums remain the foundation" for the successful hosting of the tournament, "providing key infrastructure and services (both sporting and general) and realising the commercial potential of each venue, as well as in terms of sustainability, human rights and event legacy, is of the utmost importance."
While the 17 shortlisted US cities easily lends itself to a coast-to-coast World Cup, Fifa may well opt for a cluster approach, allowing fans to travel easily between cities and avoid having to fly across the country.
It would certainly tick the sustainability box.
A cluster model would aid Orlando's chances, where it could pair up with Atlanta in the neighbouring state of Georgia, which has become a huge soccer city since a franchise joined Major League Soccer, and Miami, the major market in Florida – and home to Concacaf, the governing body for soccer in North and Central America and the Caribbean – that is considered a certainty to make the cut.
Going coast-to-coast, meanwhile, could leave Orlando sweating for an invite to the party.
However, Siegel is bullish: "I think our bid will stand on its own. I really, truly believe that. We match up perfectly to the criteria that's dictated by Fifa. I think that the experience that the traveller will have in the market is truly going to be equally as important.
"Whether it's a clustered approach or a spread out approach. I think we come out on top. We feel really good about our chances either way."
The soccer community, as Siegel calls it, certainly trusts Orlando.
The city once again staged the She Believes Cup, the invitational women's national teams tournament, in February, while two months earlier Concacaf brought the final stages of the 2020 Champions League, its pan-regional premier clubs competition, to the Exploria Stadium, home of MLS franchise Orlando City SC.
All games from the quarter-final onwards were played in a 'bubble,' mirroring Orlando's hosting of the 2020 NBA and MLS regular seasons as a result of the coronavirus pandemic.
Hosting two major leagues at the Disney World resort during the height of a pandemic at relatively short notice (there were zero positive Covid cases reported among all the players) was, as Siegel puts its modestly, "just what we do."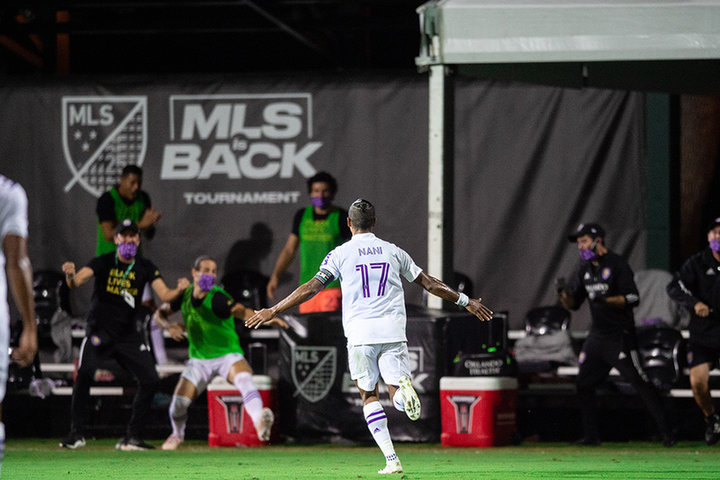 It was certainly a timely reminder for the decision-makers at Fifa's Zurich HQ.
Siegel continues: "It was extremely challenging, but we are uniquely situated to be able to handle that kind of activity. We have 30-plus venues in our community that we have access to…
"The NBA was here, MLS was here, the LPGA [US ladies golf tour] had events here.
Orlando City SC went back to hosting with fans, UCF, our college football and basketball teams, went back to hosting with fans. The Department of Health, our health care providers, our elected officials and our venue managers, everybody was in lockstep. This community does not work in silos.
"Our tourism community is so robust here. This was an exercise that we are used to undertaking, although obviously the circumstances were 100 years unique.
"So Fifa understands the kind of experience they're going to have operationally with a tremendous amount of cooperation. And they're going to have a community that knows how to work together in all aspects."
As a tourist hub, Orlando, more than any city worldwide, felt the full financial impact of Covid-19. Yet it also understands the economics of event bidding: speculate to accumulate.
Staging 2026 World Cup matches in the city is expected to cost upwards of $50 million, the most needed to be raised for a major event to be brought to the city.
"We are completely prepared to meet every single financial expectation," Siegel continues. "We have a tremendous group of local corporate entities that have committed to being part of this wonderful opportunity and we do expect a tremendous return on investment.
"For a community that bids on billions of dollars' worth of conventions, trade shows and major marquee sporting events, we truly understand what our investment can return. We expect that if we spend $50 million, the return to our community could be anywhere from $600 million to $800 million.
"We are very fortunate that this community is very comfortable and understands that the return on investment will absolutely be of great value compared to the expense."
Until travel restrictions ease and Fifa officials set foot on US soil to see the cities' credentials for themselves, Siegel says GO26's "job is to make it as difficult as possible for Fifa to ignore Orlando, and make it as appealing as possible for them to select Orlando."
He adds: "We've told the folks at Fifa repeatedly that their fans that travel here, their athletes and their families that participate here, will have a magical experience."
Fitting, with Disney World in the backdrop.
Orlando's Marquee Event Timeline
SheBelieves Cup at Exploria Stadium
Finale to Concacaf Champions League at Exploria Stadium
NBA Comeback and MLS is Back at Tournament both at Disney's ESPN Wide World of Sports Complex
MLS All Star Game at Exploria Stadium, MLS All Star Week events at venues throughout Greater Orlando
NFL Pro Bowl at Camping World Stadium
Wrestlemania XXXIII at Camping World Stadium, Wrestlemania Week events at venues throughout Greater Orlando
Call of Duty World League Championship at Amway Center
First Orlando Pride match in NWSL at Camping World Stadium
Invictus Games at ESPN Wide World of Sports Complex
First Orlando City SC match as MLS club held at Camping World Stadium - 62,510 attendance
NBA All-Star Game at Amway Center, NBA All Star Week events at venues throughout Greater Orlando
World Acrobatic Gymnastics Championships at ESPN Wide World of Sports Complex
Orlando City SC first match in USL at Camping World Stadium
Wrestlemania XXIV at Camping World Stadium
MLS All Star Game at Camping World Stadium
Summer Olympics Men's and Women's soccer matches at Camping World Stadium
Fifa World Cup at Camping World Stadium