To the layman, the outwardly glamorous world of televised sport and the worthy, if not always inspiring, subject of environmental sustainability would appear to make strange bedfellows.
However, they have come together in the shape of the Bafta Albert Sport Consortium, a collective established in the UK in July 2020 to provide a forum for broadcasters and rights holders in the sector to assess and address the impact their activity has on climate change, including in areas such as energy use and travel.
In particular, the group is encouraging stakeholders to discuss green issues as part of media coverage, measure the carbon footprint of their supply chain and to have access to venues that facilitate ecofriendly measures.
The sports consortium, an offshoot of Albert, the sustainability initiative of the British Academy of Film and Television Arts, includes the leading sports broadcasters in the UK, but also rights and production companies and event organisers, so as to present a united front on environmental issues, and support efforts in the wider media industry to achieve net zero carbon by 2050.
It has already expanded across the English Channel to welcome the Geneva-based Eurovision Sport, the sports division of the European Broadcasting Union, and is looking to add other members, while sharing and taking on board best practice on a worldwide level, in areas including remote production, which has become more commonplace in the fallout from the coronavirus pandemic.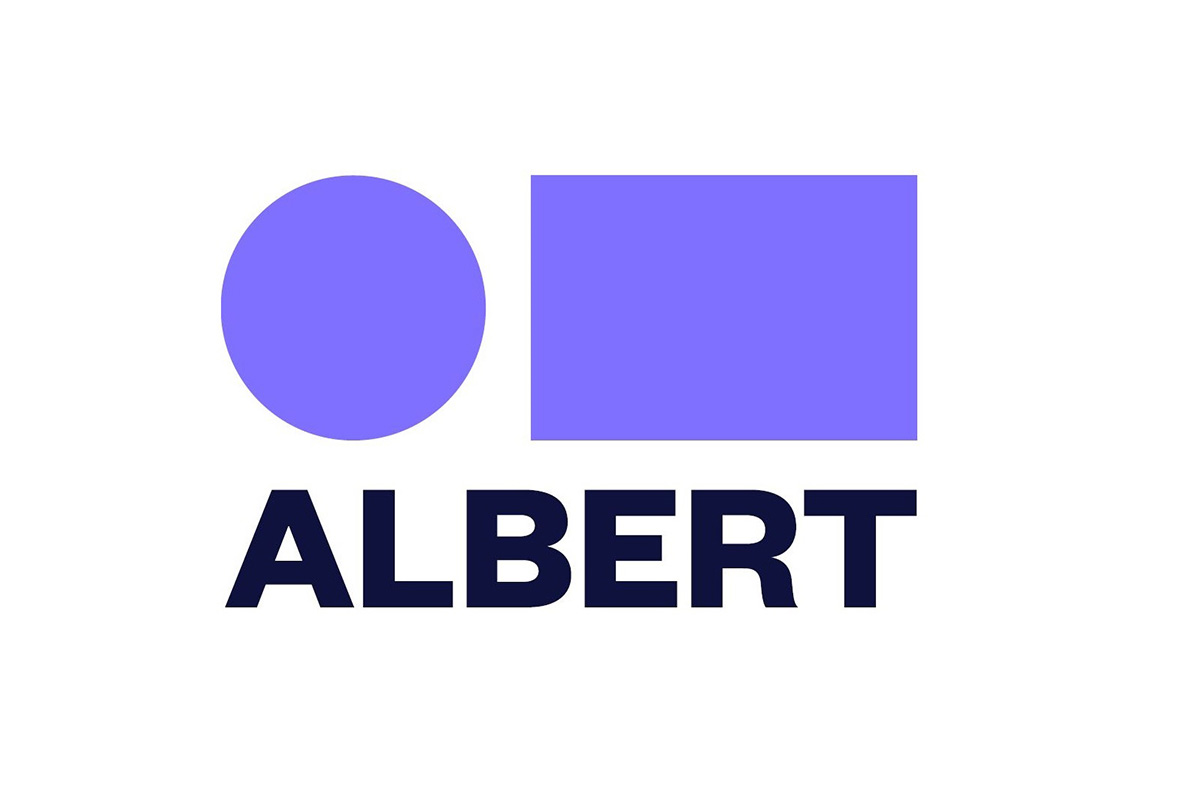 London-based Albert launched in 2011, as a project within the BBC, the UK's public-service network, to measure the carbon footprint of television content, but within a year was transferred to BAFTA as it became clear that there was interest across the broadcasting and production industry in collaborating to understand the most harmful factors and drive systemic change.
It has subsequently evolved from a body that merely offered a calculator to gauge carbon output into one that provides tools, training and a certification programme to encourage greater sustainability.
The commissioning directorate, which supports the development and implementation of Albert's strategy and industry-wide objectives, comprises the BBC, commercial broadcasters ITV and Channel 4, pay-television operators Sky and BT Sport and OTT entertainment platform Netflix, supported by consortiums, ambassadors, international partners and affiliates.
Observant viewers in the UK will have seen the 'Albert Sustainable Production' logo at the end of a TV show signifying that the makers have taken steps to minimise carbon emissions, and, as of 2021, offset the remainder.
"What we found a few years ago is we were getting a lot more specific requests from the sports community to help them understand the more complex relationships they have."
Sport was always part of the equation, but demand for a more dedicated focus came from the industry itself, according to Tricia Duffy, strategy consultant to Albert.
She tells Sportcal Insight: "What we found a few years ago is we were getting a lot more specific requests from the sports community to help them understand the more complex relationships they have.
"Unlike for entertainment where the channel says, 'I'd like a show', and the producer goes away and makes it, you've got so many other parties involved whether it be rights holders, federations, venues and stadiums, or locations and municipalities, as well as procurement of highly complex and technical suppliers such as outside broadcast trucks and host broadcasters etc.
"All of those different touchpoints mean that you can't exercise the same level of change because it's a far more complicated environment, so we decided, having spoken to our consortium and our directorate, to launch a sports consortium so that we could have a more specific conversation about the opportunities and areas where they wanted interventions to be made."
While links with the BBC remain strong, with Hazel Irvine, the network's long-serving and respected presenter, installed as chair, the Albert Sport Consortium is a diverse cooperative that includes other top broadcasters in Sky, BT Sport, ITV and Channel 4, plus Aurora Media Worldwide, the London-based boutique media rights agency, Sunset+Vine, the sports production and media company, IMG, the international sports and entertainment agency, and Premier League Productions, the service responsible for the production and distribution of international programming for England's top soccer league.
However, it is notable that also on board are UK-based rights holders in Formula 1 and the All England Lawn Tennis Club, the organiser of the Wimbledon Championships, and, as well as being key drivers in the launch, they have provided valuable input from a venue and event organisation perspective.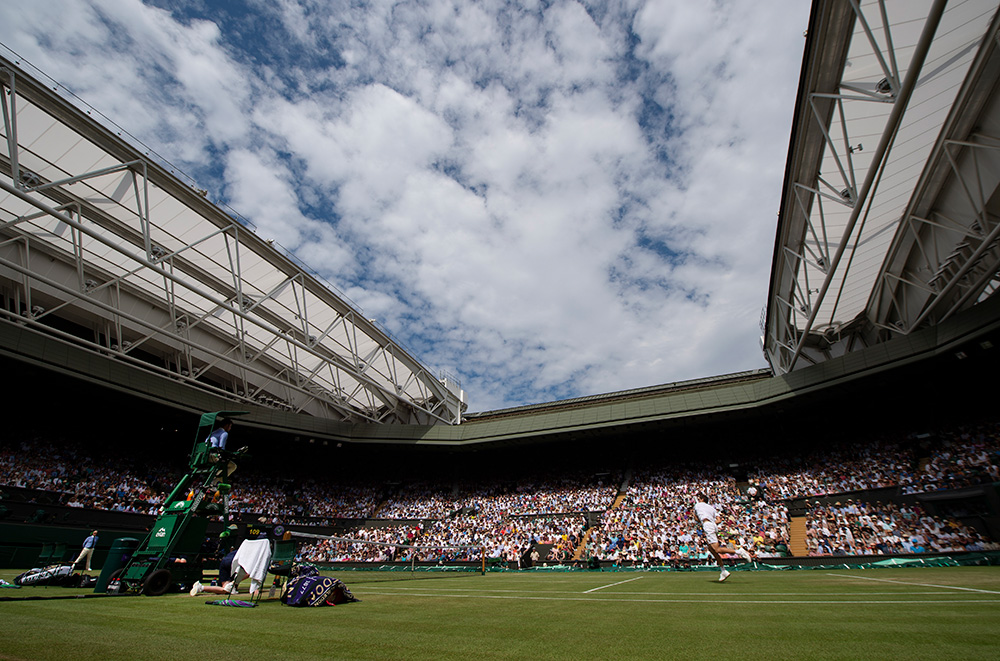 "What happened a few years ago is the industry started to conflate in that federations started producing for themselves, as is the case with Formula 1 and Wimbledon," says Duffy. "Wimbledon brought all of their production in-house [in 2018] – it used to be outsourced and was done between the BBC and IMG – and so started behaving like a producer."
She adds that requests to join Albert were at that stage rejected on the basis that it was limited to traditional broadcasters and producers, but that interest remained, and, with the allocation of new resources, the organisation was opened up to so called 'producing federations', which is regarded as having had a positive impact all round.
Duffy says: "Being able to convene a group of people to come together and knock out really complex problems, and have representation across the board, has been an absolute gift. It's genuinely game changing because we're able to work collaboratively and transparently.
"On this particular issue [of sustainability] no-one feels in competition because we're all looking for innovation and wanting things to be done differently. We leave the competitive nature of broadcasting and sport at the door and say, 'okay, what is best practice going to be in the future, let's model what that might be'. It's really exciting and has been phenomenally successful I have to say."
At the launch of the sports consortium, Bethan Evans, broadcast manager at the AELTC, said: "We believe that the AELTC and The [Wimbledon] Championships has a meaningful role to play in helping to protect and enhance the environment, today and for the future. It is encouraging to see such a strong and influential group of organisations coming together and we are really looking forward to working collectively to share best practice and find ways to raise the bar for the sports broadcasting industry."
"There's so much good that comes out of organised sport of all types, including Formula 1, and they need to embrace, understand and change in order to be contributing appropriately to this agenda."
On the face of it, Formula 1, with its focus on automotive technology and grands prix on multiple continents, would appear to be an unlikely frontrunner in the environmental stakes, but the sport has the goal of a net-zero carbon footprint by 2030, and, only last November, pledged to be a fully sustainable series within five years, with engines transitioning fully to biofuel.
Duffy believes these commitments should be taken at face value, saying: "They're not closing their eyes and their ears and their mouths while being in denial and spewing fuel up in the air. They recognise the need to change… There's so much good that comes out of organised sport of all types, including Formula 1, and they do need to embrace, understand and change in order to be contributing appropriately to this agenda."
Since launch, the Albert Sports Consortium has been working alongside SVG Europe, the industry association which supports sports content producers and distributors, and Sport Positive in collaboration with the UNFCCC Sports for Climate Action Framework.
It aims to align with the broader goals of the UN Sports for Climate Action Framework, to which the AELTC, Formula 1 and Sky Sports are signatories together with some 135 sports teams, organisations and governing bodies around the world.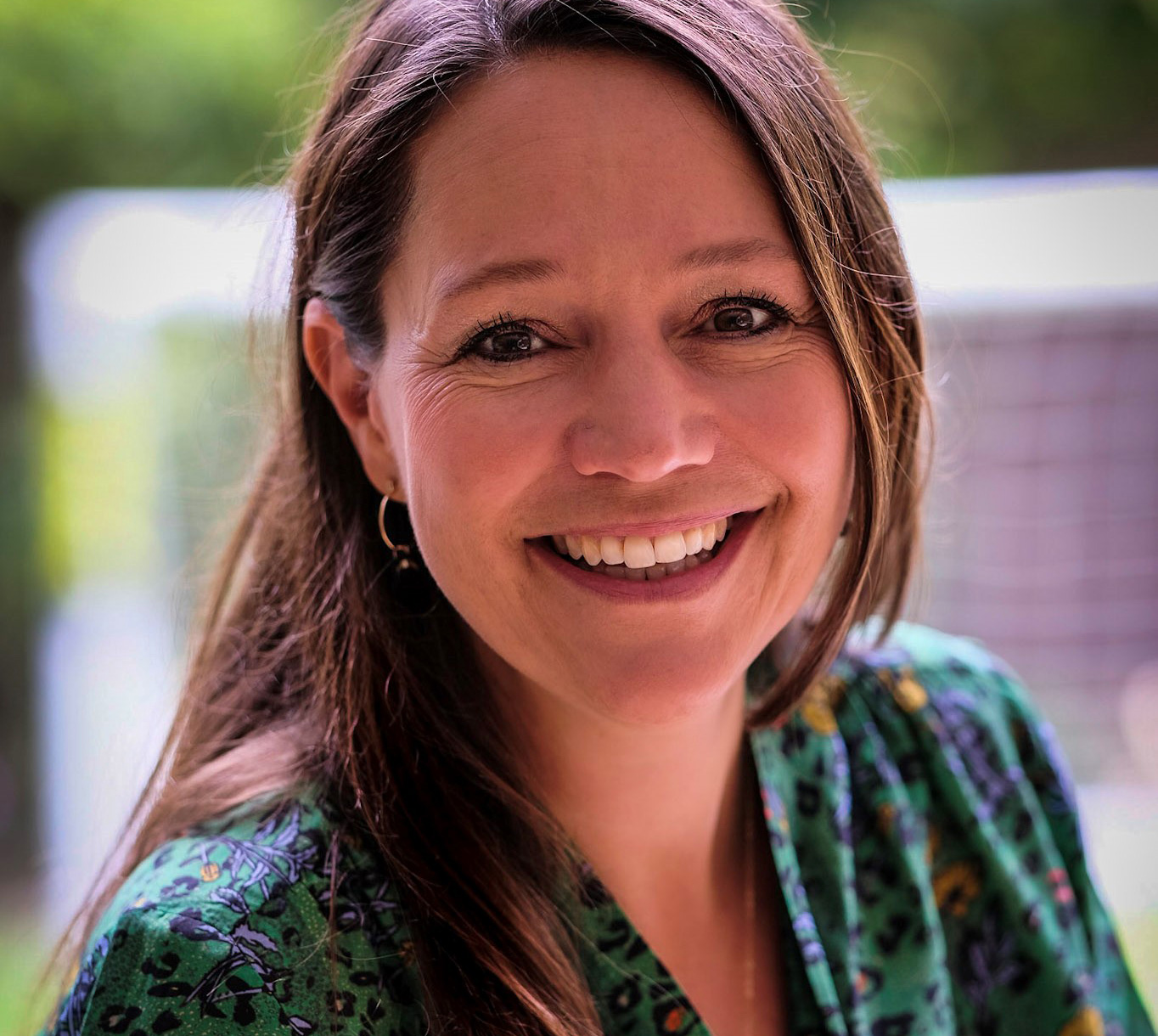 Albert is funded by members of the directorate and consortiums, but its new toolkit, unveiled to celebrate its 10th year and including an updated calendar to measure carbon footprints, is available free to all broadcasting and production companies and their employees and freelancers.
The same applies to training and events, with Duffy saying, "the barrier to entry has to be as low as possible to encourage mass participation and change."
The sports consortium has been holding meetings every three months to consider issues and she lists the three key areas for broadcasters as:
How to discuss the climate as part of their coverage, for instance making it relevant through the presentation and commentary teams, and demonstrating the real and tangible relationship with sport.
Assessing the carbon footprint of the supply chain, and energy use by an individual entity when there are multiple broadcasters and production companies in a compound. Procurement guidelines are being drawn up that can be incorporated in contracts to ensure commonality throughout the chain.
Ensuring venues can support sustainability measures whether that be by plugging into the grid, access points or shared services. An onsite power sharing agreement between PLP, Sky Sports and BT Sport previously led to a carbon saving of around 50 tonnes in six months.
The carbon calculator has evolved to include factors for different territories around the world meaning that wherever a live or recorded show is being made, a broadcaster or producer can get a relatively accurate measurement of the footprint.
"Having said that, the sports world is slightly complicated because how do you understand your energy use in a stadium when you're plugging in to the grid and there are three other broadcasters and a host broadcaster, and everyone's using the same energy?" Duffy asks rhetorically. "You can't be sure about what your share is.
"But that's why having all of the players around the table together and as many of them as possible using the tool will enable us to get an aggregated picture, and it's only really with an aggregated view of how the industry is behaving and what the issues are that we're able to suggest what the interventions can be."
"Measurement really does drive behaviour. It's like when you step on the scales and weigh yourself when you're on a diet."
While acknowledging that a production manager has limited influence over the energy use at a shared studio complex, and air travel is often the only way to get to or from events, the Albert model aims to encourage industry-wide best practice, and an offsetting scheme has recently been introduced for when carbon emissions cannot be entirely eliminated.
Duffy elaborates: "That is actually a criterium of the certification scheme. The way that the calculator works with certification is that you set your expected footprint at the beginning of your production cycle, and in the case of PLP you would be doing that for the whole season. Then they can say, 'Okay, what can we do about that? What is in our control to change?' They will change all the things that they can control and once that's done take the choice to offset the rest if they want."
Asked whether access to the calculator has directly resulted in companies reducing emissions, she says: "100 per cent. Measurement really does drive behaviour. It's like when you step on the scales and weigh yourself when you're on a diet. It's very motivating to see the weight going down. That's a perfect example of what we're dealing with, and there's probably psychology in that.
"It's all very well to say, 'I care about the environment, I want to do something about it', but if you don't know what your carbon footprint is made up of, how do you know what to do?... It's easy for people who are uninformed and who haven't been on our training to fall back on things that are very high in the public domain whether that be single-use plastics, recyclable cups or water bottles, but the truth is, in most productions, we find that represents 1 to 2 per cent of the carbon footprint, so it's not really having a meaningful impact.
"The beauty of the calculator and actually going to the trouble of measuring your carbon footprint is that you get a better understanding of where your issues are and how you can do something proportionately."
In addition to the environmental advantages, disciples of Albert in both the sport and wider spheres can expect to see technological and financial benefits, an important factor in a broadcasting industry that has inevitably been hit hard by Covid-19 and prompted increased use of remote production solutions, which is carbon effective in that it reduces the dependence on flights.
"The fantastic thing about sport is that it's really innovative generally speaking when it comes to technology and things like remote production," says Duffy. "I think it (the pandemic) has definitely accelerated things that were already in motion. Across the entire sector there is an appetite to think innovatively about how we can do things differently."
She adds: "We don't have a huge amount of data from the sports world about the cost savings but we know that with entertainment programmes 90 per cent of the time it costs less to do something environmentally friendly than not.
"Basic ticket items like flights drive up costs massively, and if you can find ways to do things more efficiently, not only do you save there, you save travel days and the time and resources of your crew, and also of local crews by not having to put them up in hotels. That type of thing makes a massive difference.
"It's certainly a reasonable hypothesis that nine times out of 10 it will cost less. There are obviously going to be some innovations that need to happen. I don't know if the first person who was trialling remote production would say that it cost less the first time, but that's like when we moved from standard definition to high definition. It cost more for a little while but now I expect it would cost more to do an SD shoot than a HD shoot.
"With anything that's new you would expect there might be a premium in the short term, but it's soon amortised and becomes best practice and generally speaking the cost comes down or becomes more reasonable."
"As public-service media, we must be seen to be concretely contributing to the development of a carbon-neutral production concept."
At a time when, following the UK's exit from the European Union, one might have expected a loosening of ties with the continent, the integration of the Albert Sport Consortium and the EBU, the umbrella body of mostly public-service networks, indicates the broadcasting community remains tight, notably on the issue of the environment.
Explaining its reason for signing up to the initiative, Franck Choquard, Eurovision Sport's head of content and servicing, said last September: "It's important that EBU members lead the pack in terms of sustainability, one of the major challenges facing society today. As public-service media, we must be seen to be concretely contributing to the development of a carbon-neutral production concept, as well as promoting awareness and best practice through our editorial output, to achieve ambitious results. In this context, membership of the Albert initiative will offer crucial support to the work of Eurovision Sport and all EBU members.
"As the key media partner of a range of sports, including biathlon, the number-one winter sport, and top summer sports such as athletics, cycling, rowing and swimming, it is natural for us to embrace such challenges and use the strengths of our members to support our federations to achieve their own ambitious goals."
Duffy admits the more concerted efforts in the UK reflect the fact that, in 2019, it became the first major economy in the world to commit to net zero greenhouse gas emissions by 2050, but expects the sports consortium to increase the membership and expand its international presence in the near future.
She also sees considerable potential for sharing best practice with the entertainment and film sector in the US and beyond, in areas such as remote production.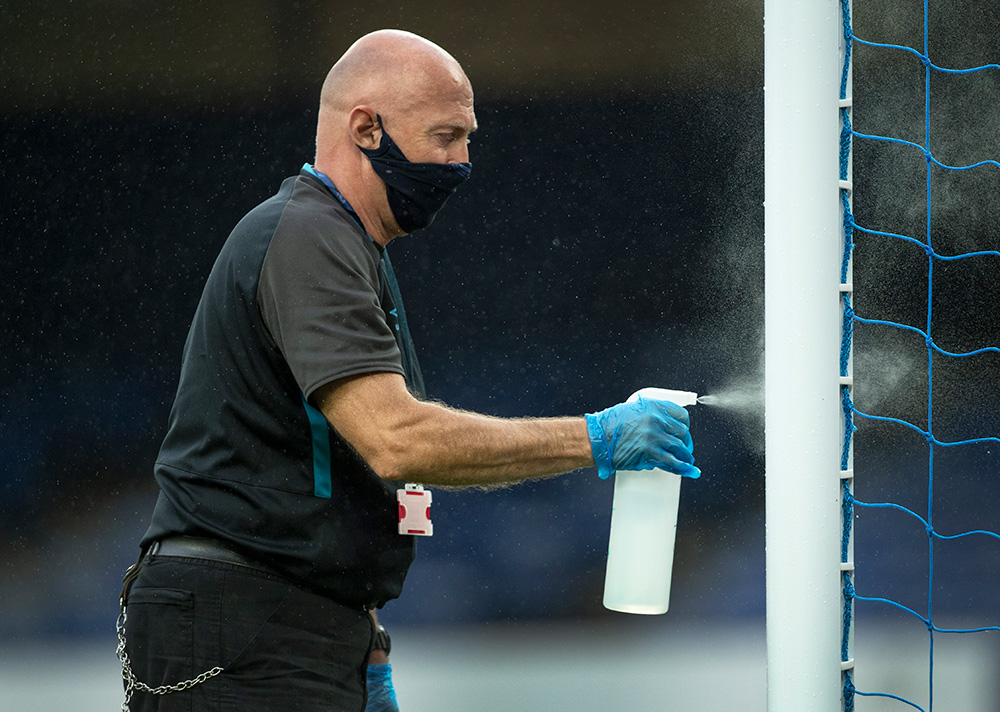 Duffy says: "There's a couple of organisations I would really like to have at the table who I think will come on board. It's been such a disruptive year for sport, with the Covid crisis, and we've been mindful, understanding and empathetic of the circumstances that many find themselves in.
"It's all very well for us to say this is an important agenda, but some of the organisations we would like to work with are relatively small and are only doing one event or a few events a year and don't have large teams of people.
"I think we will attract more members in due course. I don't know if we'll work with any US partners but I would imagine that at some point it's inevitable that a connection will be made, and we're totally open to it. The sports consortium is already an international body because we have relationships with people that work all over the world, and sport is where it is. We can't be specific.
"The UK is further ahead generally speaking in this space because of the existence of Albert, the time it has been around and also because we were the first country to legislate for net zero… It's a bit of a stick we can use to encourage people in this territory to change, and hopefully use practices and case studies to help influence other territories as well.
"Having said that, we see incredible things happening in the States in the film world and in the studios and can bring that back to the UK and say, 'this is what they're doing over there, what's our equivalent of that?' There's all sorts of opportunities across the globe."