'Partnerships with purpose' was one of the major trends identified in the 2020 annual industry survey by the European Sponsorship Association.
It was the clearest indication yet that the sports sponsorship market is undergoing a significant period of change.
In addition to, and in some cases instead of, the typical goals of brand awareness and exposure, brands are now increasingly looking to work with rights-holders to create lasting impacts through their partnerships.
Sports organisations have identified an opportunity to deepen relationships with commercial partners through shared projects in the sustainability space that go beyond standard sponsorship agreements.
The days of simply seeking brand visibility appear to be over, which is creating a new meaning and purpose for the term 'sponsorship'.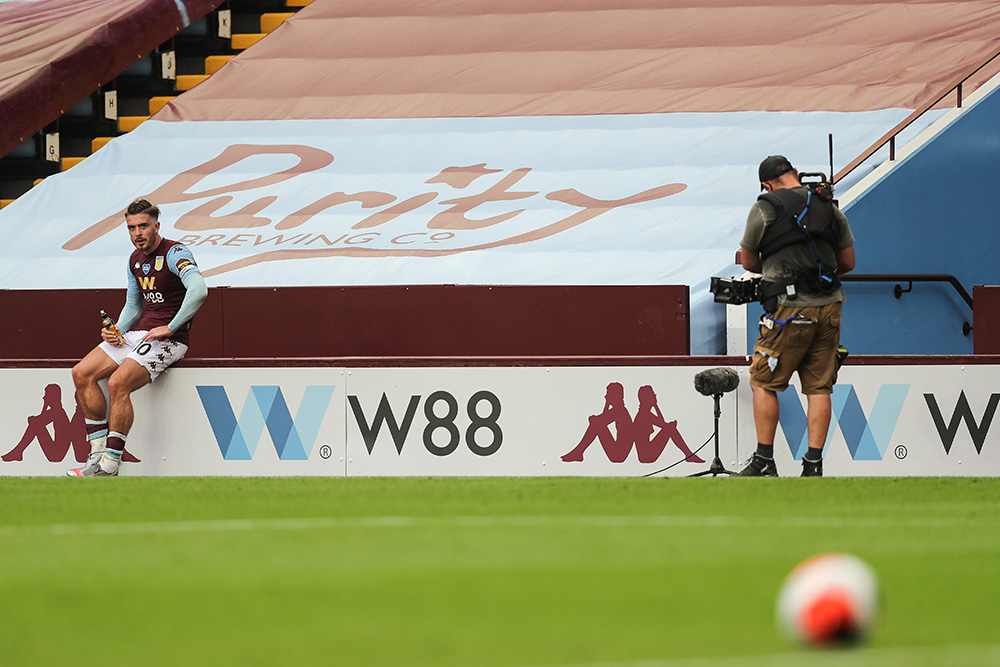 "This (sustainability) is an important and contemporary topic which thankfully the majority of the sports business industry is aware of and is currently figuring out respective and valuable solutions for," Stefan Felsing, chief executive of international sports marketing agency Sportfive, tells Sportcal Insight.
"The current starting position is great. Professional sport is the emotional and ideal communicative platform and functions perfectly as an authentic awareness driver for sustainability in front of a worldwide audience.
"When we, at Sportfive, talk about sustainability, we see three relevant areas: social, ecological and economic. All over the globe, these kind of partnerships within a sports business context are gaining importance."
While the effort to treat sustainability with greater seriousness and urgency has become increasingly apparent in sport in recent years, the impact of this momentum on commercial sponsors cannot be overlooked either.
Corporate partnerships account for a large portion of the revenues generated by sports teams and organisations, and there is a strong business case to be made for engaging sponsors in sustainability projects.
One sports property which has successfully achieved this is The Ocean Race, the round-the-world sailing event, through its partnership with 11th Hour Racing, an international organisation that aims to harness the power of sport for ocean health.
It is the premier founding partner of The Ocean Race's 'Racing with Purpose' sustainability programme, which launched in the 2017-18 season, and continues to support the initiative.
11th Hour Racing, which is also a top-tier premier partner of the event, has worked closely with The Ocean Race on a broad range of initiatives to promote the restoration of ocean health, embedding sustainability in all event operations.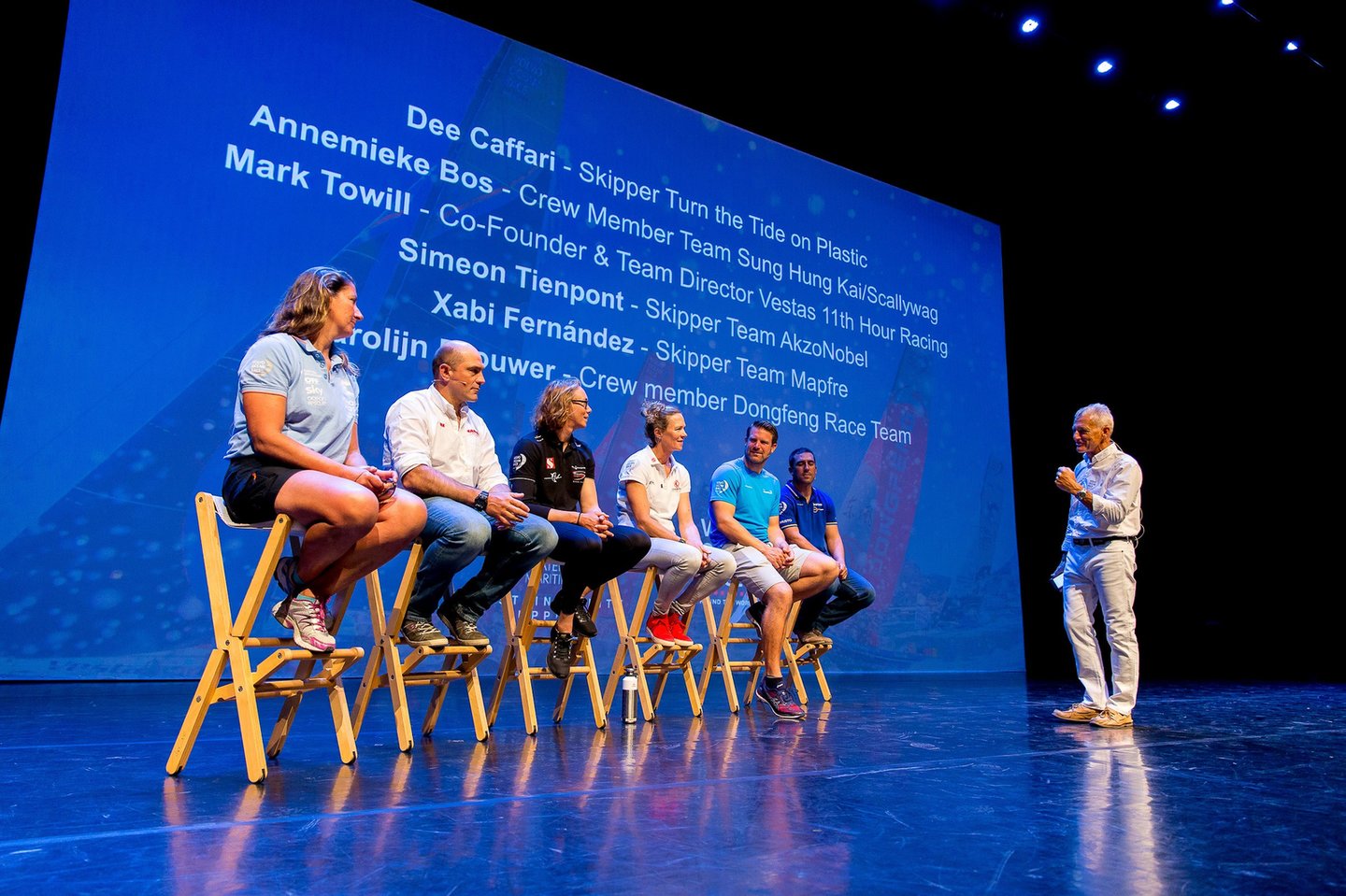 Since ownership of the race was taken on by Altant Ocean Racing Spain, a group headed up by former Volvo Ocean Race president Richard Brisius, co-president Johan Salén, and their associate Jan Litborn, in 2018, the organisation has placed greater focus on sustainability which has caught the attention of sponsors.
"More than 80 per cent of our partners come on board for sustainability or purpose-led reasons," Anne-Cécile Turner, head of the Ocean Race Sustainability Programme, explains to Sportcal Insight.
"This has become a key aspect of sponsorships for brands outside of the traditional brand value and awareness that we still offer through logo placements and media. But they really use it to also achieve their sustainability goals.
"Some of the initiatives we have done with our partners, such as beach cleaning, have never been heard of in regards to sponsorship activation. Of course, they benefited from hospitality but they also had beach cleaning in the programme. The idea of hospitality with purpose is something we're pushing for the next edition as well.
"Sustainability is integral to the organisation of the event and is one of the core values. From the design and branding, to the partnership negotiation, there is a sustainability criterion and, because of that, there are sectors we're not too keen to work with."
Turner describes the process of engaging sponsors within sustainability projects as a "journey, not a destination" and believes creating these collaborations with partners helps the organisation to achieve the necessary impact it is seeking.
The Ocean Race has set itself apart from other sports and events with its commitment to sustainability, which will again be a central theme of the 2022-23 edition, and brands have identified it as a platform to increase their own efforts in this space.
Turner notes: "We talk to brands from the marketing aspect, the sustainability aspect and, at the highest level of management, we also have lots of discussions with chief executives. As the sustainability director, I'm involved more and more in sponsorship discussions because we're not selling the same sponsorship rights and benefits packages as before, we're creating an inventory of assets that are of great interest for brands.
"With our science programme, for example, it's a very strong science-based programme which the brands can be associated with now and it gives a real advantage and added value for sure."
In previous seasons, The Ocean Race has also worked with Bluewater, with the Swedish water company serving as the official drinking water provider of the race and using the association to further promote its anti-single-use plastic bottle campaign.
In the 2017-18 edition, this partnership led to the avoidance of 400,000 single-use plastic bottles at the race stopovers.
While The Ocean Race is inspiring select brands to commit to sustainability, there are some companies which already have this aspect at their core and have used their expertise to support sporting events.
A notable example is OVO Energy's sponsorship of the Tour of Britain, the country's leading professional cycling stage race. The UK-based independent energy supplier was the title sponsor of the event for three editions to 2019 and left a lasting effect.
Jonathan Durling, partnerships director of race organiser SweetSpot, explains to Sportcal Insight: "OVO Energy is all about green and sustainable energy, smart meters and all of that so therefore the bicycle is the obvious, most sustainable method of transport and it was a pretty simple link.
"But what we both clearly and quickly identified was actually that the sport itself is really not very sustainable because we rely heavily on the motorcar, vans and trucks and moving everything around the country. All the work that we do requires people driving around the country all the time.
"OVO believed it was a great way to come in and get involved in a sport that fits from a brand value point of view but also there was work we could do together to make a difference to the event, which is obviously what sponsors want to do. They don't want to just splash their logo all over the place and sit back. They wanted to be involved and move the event forward.
"Broadly, through the sponsorship, what OVO wanted to do was to be seen to be the brand that was making a difference to our event and we wanted, as an event, to be setting a benchmark for other events in the UK and around the world to try and aspire to it, so that was the philosophy behind it."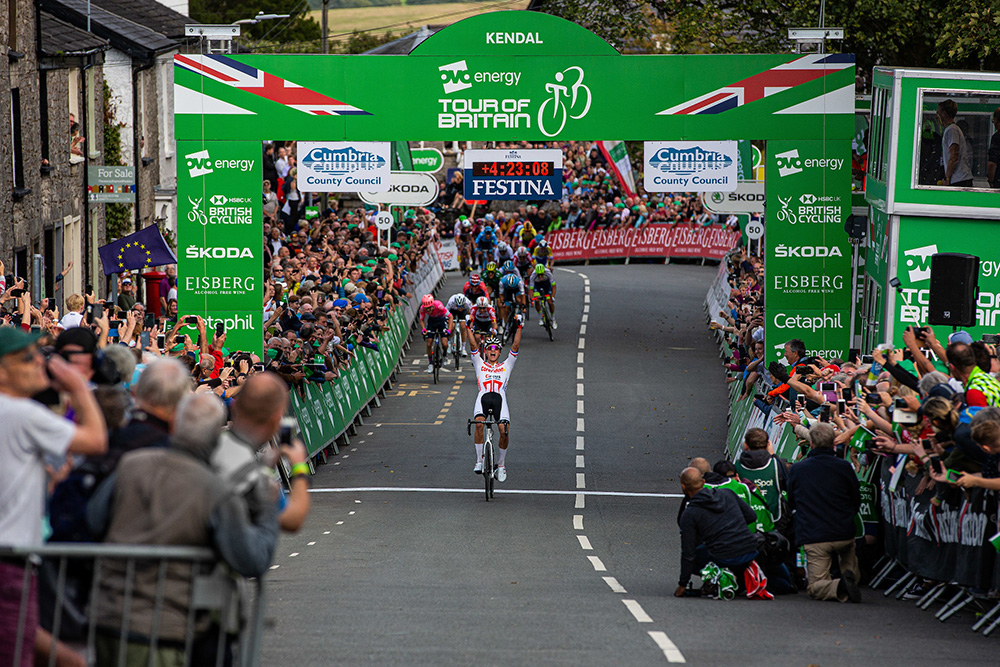 The events company is still in the market for a replacement title sponsor for the races and as a by-product of its relationship with OVO, is placing a degree of focus on sustainability and seeking a partner to buy in.
Like The Ocean Race, SweetSpot is now aiming to position itself as a leader in this space within the sports industry and is keen to ensure sustainability remains a key element in the races through its collaboration with existing partner Skoda.
"Any brand we work with, we're asking them to sign up to the philosophy of delivering a sustainable event," Durling explains. "A good example of that is Skoda, our car partner and an incredibly important partner in this area.
"We are tied to the roll-out of their models and their hybrid and electric cars. At the Tour de France last year, Skoda introduced these cars into the convoy and will do the same with us moving forward, so we will then have specific instructions for all drivers to engage the hybrid or electric element as much as they can.
"Years ago, the materials Skoda used for activations on its stand were all reusable and recyclable and we do this with other partners too and ensure that if they are giving out stuff to spectators that it's made of the right stuff and it's reusable and isn't a single plastic throw away item. It's a philosophy at the moment without specifics.
"If a title partner comes on board which is like OVO, we may get down to specifics, charters and being very public in our approach. If we have a title partner which is less overt with that, it might be less obvious but certainly behind the scenes we will be trying to position ourselves as a leader and a benchmark in this space in terms of cycling events definitely."
Focus shift
Sponsorship discussions between rights-holders and brands are now increasingly featuring a sustainability angle and, in some cases, has become a key element within the partnership itself and often agreed mutually.
Partnerships embedded with sustainability goals are beginning to be considered the norm, while not engaging in sustainability projects could potentially damage the credibility of organisations.
"The overall demand or amount of partnerships with a sustainability focus is getting higher, but this is not something which can be measured in terms of percentages," Felsing outlines. "This is rather caused by a general development within society as a whole."
Sportfive has a global client base spanning the entire sporting landscape with teams, federations and brands.
In recent years, the agency has brokered several sustainability-focused partnerships for its clients, including a successful collaboration between global water technology company Xylem and English Premier League soccer giants Manchester City in which it also activated the sponsorship by creating digital-led campaigns to continue to raise awareness of global escalating water challenges.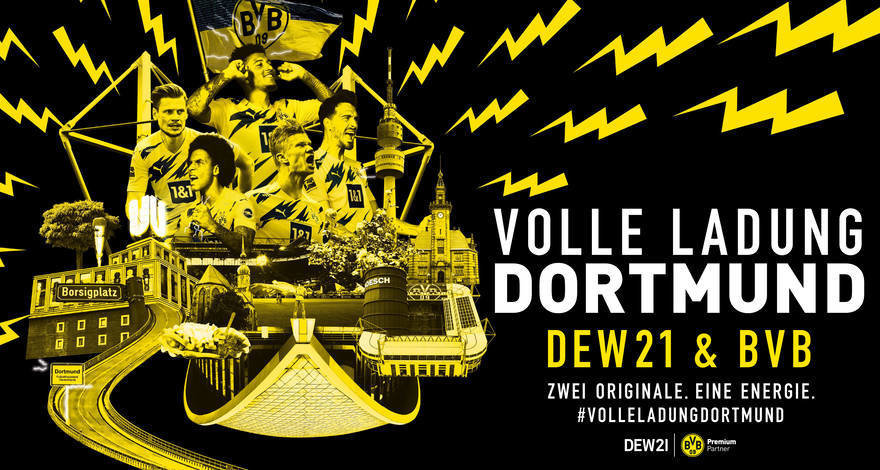 More recently, in September 2020, the company facilitated a long-term deal between German Bundesliga club Borussia Dortmund and local water and energy supplier DEW21 which contained ecologically sustainable activations.
So, to what extent is sustainability having an effect on the sponsorship industry?
"Rights-holders are getting more and more socially active and the ecological aspect in the interaction between rights-holders and brands and us is steadily gaining importance," Felsing remarks.
"And this is good, because we are still only at the beginning of substantial changes due to sustainability requirements and a further acceleration of this discussion – and most importantly more action – is needed.
"From our perspective as a global sports business agency, this topic is a balancing act because we still have to enable business operations and economical necessities, whilst acting sustainable at the same time and satisfying the needs of our partners.
"This is not always easy, because sustainable actions – in comparison to current costs – often come with a price tag. However, the acceptance for this price tag in regard to the greater good is increasing steadily among the stakeholders in the sports business."
Sometimes, it requires a major company to make a bold move in this regard for others to sit up and take notice and be inspired to follow suit. Particularly when it is a market leader like Amazon.
The internet retail giant raised eyebrows in sponsorship circles last year after adopting a unique approach with its deal to acquire naming rights to the home arena of new NHL ice hockey expansion franchise, the Seattle Kraken.
In a rare move in sport, Amazon chose not to put its own name to the arena and instead opted to use the sponsorship to place focus on a bigger issue in the hope of leveraging its market power to influence change.
The venue will be known as the Climate Pledge Arena and Amazon will use the partnership to collaborate with the NHL team on a number of sustainability initiatives, with the company's founder Jeff Bezos saying it will be "a regular reminder of the urgent need for climate action."
The billionaire launched Climate Pledge as part of a $2 billion environmental initiative last year. Formerly known as Key Arena, the facility will be powered by 100 per cent renewable energy when it opens before the team's inaugural season in 2021-22.
Amazon may be the most high-profile company to use a naming rights deal to focus on sustainability but it certainly isn't the first, as Romanian car brand Dacia's deal with Italian soccer club Udinese is another notable stadium agreement with this focus.
Udinese worked with the brand to make the Dacia Arena a CO2-free stadium in 2019-20 and the two parties have since continued to collaborate on sustainability initiatives as part of a multi-faceted sponsorship arrangement which also sees the Renault-owned car manufacturer serve as the team's front-of-shirt sponsor.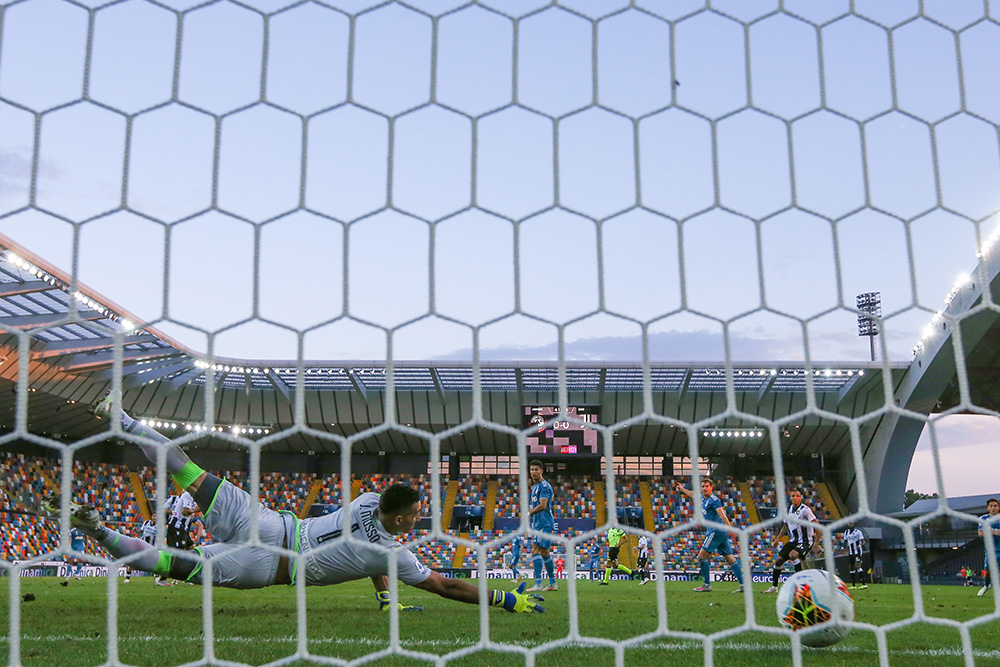 Through deals of this kind, it's clear that sport can drive sustainable impact through strategic commercial partnerships and it is becoming a key focus within deals which will further alter the industry's landscape, particularly in this climate.
"Because of the Covid-19 situation, I really see an awakening on what matters and it's provided the occasion to allow a systemic shift and understand where the value is and understand that we could operate in a different manner," Turner says.
"If there is a positive to take from this crisis, it's that change is possible. Sport has a huge and tremendous power in showcasing how positive change can be. It's a universal language and it's not by chance that the UNFCC (United Nations Framework Convention on Climate Change) has created a Sports for Climate Action Framework and is encouraging the sports industry to sign it and engage the whole industry in learning to reduce the carbon emissions.
"Definitely sustainability is now part of the journey and we are seeing new initiatives growing in every sport, major or small, and at national, global and local levels so it's now a necessary integration."
The UN Sports for Climate Action framework was launched in 2018 and is led by the International Olympic Committee with the aim of pushing the global sporting community to join the climate change fight.
Over 80 sports organisations have signed up to the framework, including (at time of writing) 26 international sports federations and seven national Olympic committees, as well as the organising committees for the next three Olympic Games: Tokyo 2020, Beijing 2022 and Paris 2024.
Sustainability is among the three pillars of the IOC's Olympic Agenda 2020 reform measures and the organisation views climate change as a key element of its sustainability work and collaborates closely with top-tier sponsor Dow predominantly in this area.
Dow became the official carbon partner of the IOC in October 2017 but had already organised carbon mitigation programmes for the Sochi 2014 winter Olympics, and for the Rio 2016 summer games before the two organisations strengthened their alliance.
As a result of the carbon partnership with the chemicals giant, the IOC offset its emissions between 2017 and 2020 and has become a carbon-neutral organisation.
In its own mission, Dow is seeking to use the strategic tie-up with the IOC to "combine the power of sport and science with the power of collaboration to catalyse action on climate change and help build a sustainable future."
In 2019, the two parties also launched an initiative to reward international federations and NOCs that act to reduce their carbon footprint.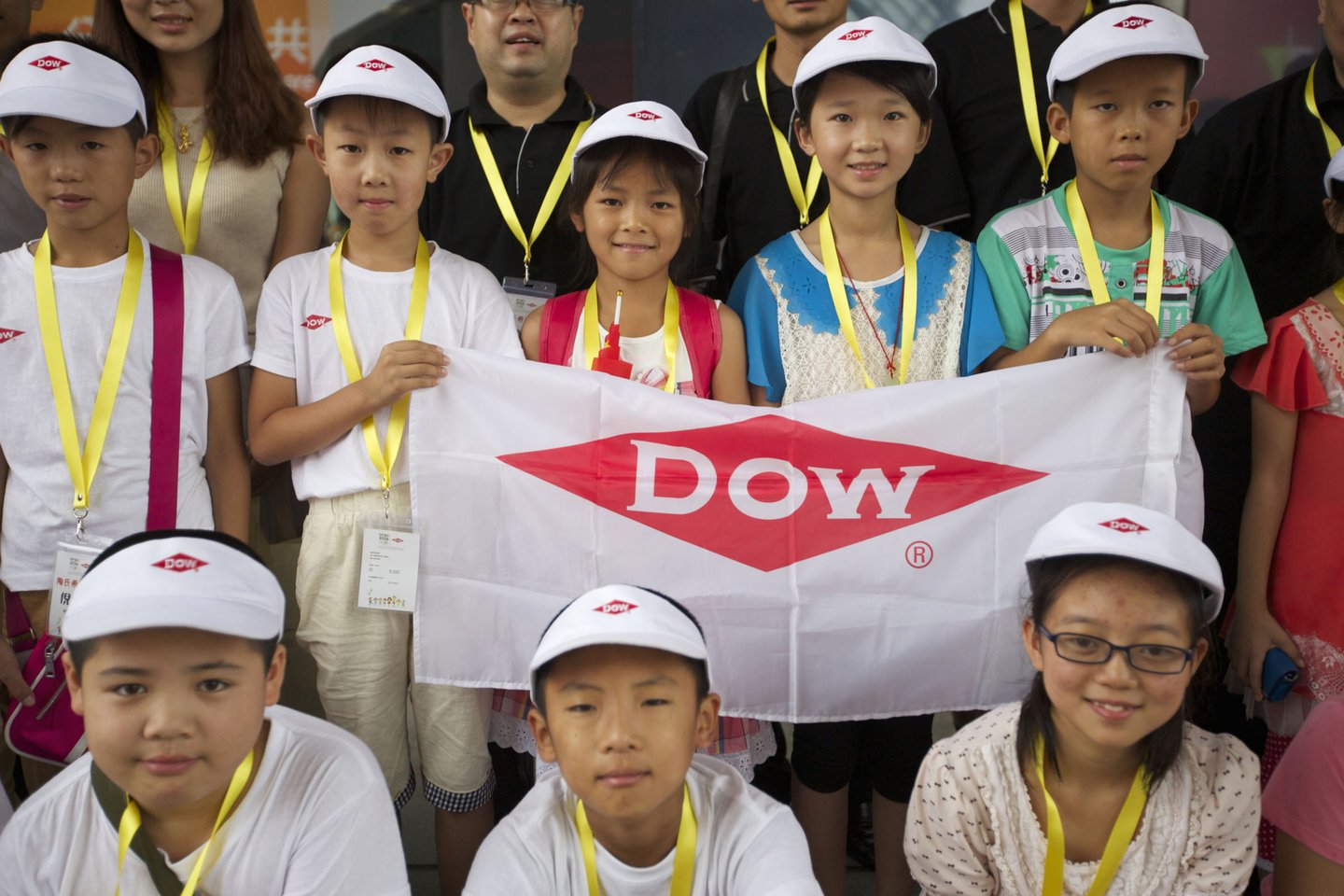 Despite a testing year for the IOC, in which the Tokyo Olympics had to be postponed by 12 months, the organisation was still able to secure several commercial deals, with sustainability continuing to be a key element.
Most notably, the organisation prolonged its worldwide sponsorship deal with Procter & Gamble, the major household products company, until 2028. A significant aspect of the eight-year renewal will see P&G launch the 'Athletes for Good Fund', a joint initiative with the IOC and the International Paralympic Committee under which grants will be made to causes being promoted by athletes including environmental sustainability.
According to Ricardo Fort, head of global sponsorships at Coca-Cola, another of the IOC's TOP sponsors, sustainability and technology will be increasingly important elements of Olympics sponsorships, which will lead to a return of western brands to the games over the next seven years.
He told the olympic.org website: "The evolution of the Olympics really is demonstrated through each of the new hosts. Tokyo will bring a lot of innovation, Paris is going to be a landmark for sustainability of the games, and then the overall commercial execution in LA [Los Angeles will host the 2028 Olympics] will help a lot to tell the Olympic story.
"So, if you fast forward to the LA games, you will probably have all the partners a lot more engaged in everything related to sustainability and there will probably be a deeper relationship between the TOP partners and the broadcasters."
Purpose-led sponsorships
While purpose-led partnerships appear well set to become the norm in the coming years, is there a danger they are simply viewed as the fashionable thing to do and lack authenticity?
With the huge power sport has, the industry is under pressure to use its wide reach to influence positive change regarding important global issues.
"For many brands at the moment, they're looking for purpose-led partnerships, that's the thing right now, everything has to have a purpose," Durling says.
"We have to hope that it won't be a fashion and I don't think it will be, but the danger for brands is that consumers will see it as a token marketing effort rather than genuine, it has to be authentic."
This sentiment was echoed by Felsing, who stressed the importance of authenticity in sustainability efforts in particular: "If a brand only acts based on external influences or requirements, sustainability measures often become shallow and do not have an authentic nature.
"This is the worst in regard to sustainability campaigns and always causes very strong rejection among fans. The credibility of the commitment must be given at all times. In short, sustainability has to go hand in hand with authenticity."
According to Felsing, the shift in focus in terms of sustainability within sponsorships has largely been influenced by fans.
With fans serving as the biggest stakeholders in sport, their voice is always heard and has a strong impact.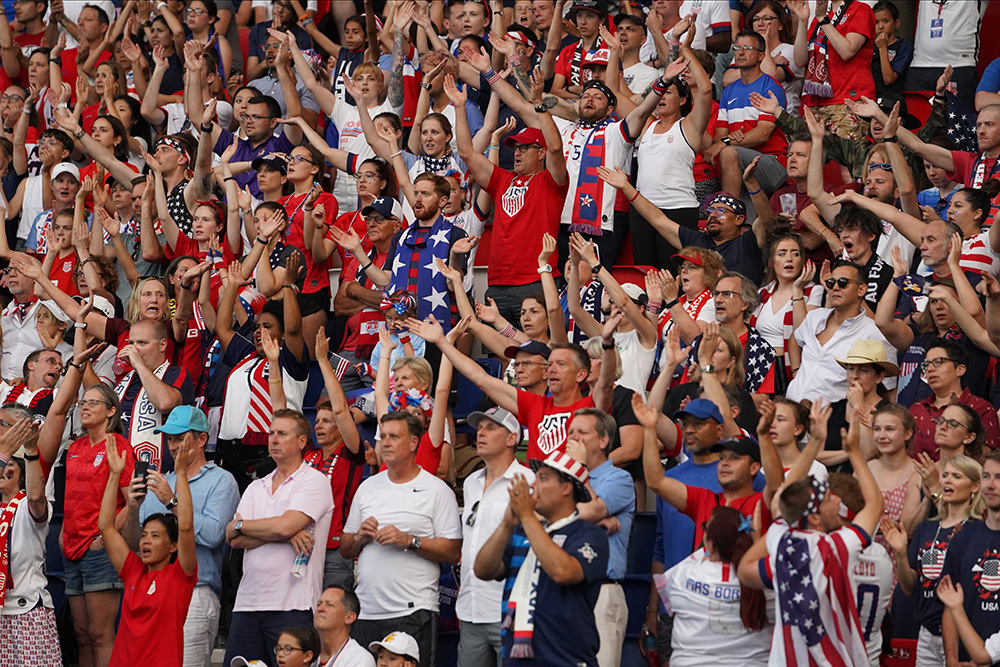 But this can often be two-fold, as fans can either give the stamp of approval to a sponsorship with a purpose, or condemn a partnership by questioning its legitimacy and authenticity, which could lead to reputational damage.
"There is a shifting focus in regard to the communicative content within the professional sports ecosystem," Felsing explains. "And this shifting focus is also predominantly driven by the most important group in this whole ecosystem: the fans.
"Collected figures prove that fans increasingly demand a verifiable sustainability concept from brands or rights-holders they interact with and the Covid-19 pandemic further expedites this development. So, it's not only the intrinsic analysis and motivation of the sports business ecosystem itself that drives this, but the requirements from the most important external target groups as well.
"Sustainability is not something that companies, brands or clubs will 'slap' onto their corporate brand in order to have success in the market. Fans are educating themselves around this important topic and can easily determine 'freeloaders' in this context."
The opinions of fans and consumers matter more than ever to both rights-holders and brands and speak volumes.
Reaching a larger target audience and a broader demographic has become easier in this digital age, which makes it more important for organisations to buy in from top to bottom and display genuine actions and goals through sponsorships.
"What will increasingly happen is a whole business will have to buy into a sponsorship, especially if it's purpose-led, because a business has to represent that purpose and if they don't, people will see right through it," Durling warns.
"Purpose-led sponsorships will stick around if the brands and the marketeers take it seriously and actually deliver on that purpose. If they don't, consumers will see it and suddenly sponsorship will really need to rethink itself because otherwise the sponsorship just won't work."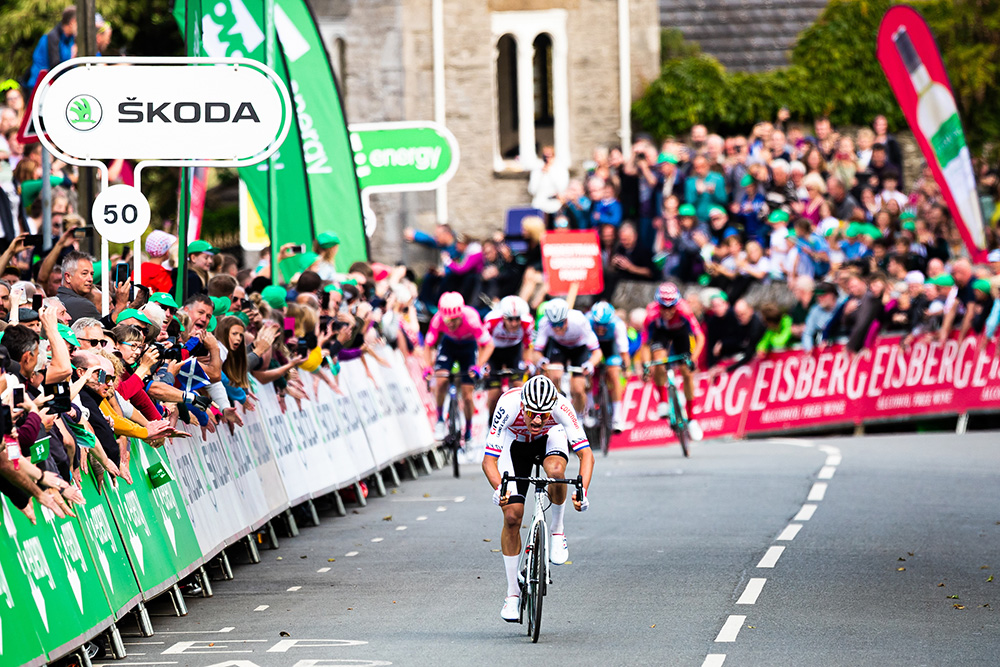 For a sponsorship to achieve its sustainability goals, all parties involved need to be on the same page and have common objectives. As well as having a clear intention, it is also key to ensure that partners each have the capabilities to achieve the targets they set out, something which the IOC and Dow successfully demonstrated.
"Partnerships in this context usually do not come to life based on a requirement from a brand that asks for it as a 'box-to-check-off', but from a greater understanding and commitment from all involved parties," Felsing outlines. "So, this topic in many cases is a natural part of conversations between brands, rights-holders, athletes and agencies."
Indeed, we may be at a tipping point in regards to sustainability within sports as it is almost becoming a requirement to engage in this space, rather than merely an option.
"I see the value of sustainability and the partners bringing sustainability in being potentially transformational because they will understand and activate," Turner predicts.
"Their activation platform will not be about launching balloons, it will be about encouraging more sustainable practice, more purpose-led activation, engaging their employees and the scale of the activation and the engagement can be really massive."
Who, then, is likely to succeed commercially and how will the industry further adapt?
"Only those with clear sustainable specification, authentic commitment and verifiable results will succeed in the long run (from a commercial perspective) and improve their sustainable footprint," predicts Felsing.
"We can expect a lot of various, detailed developments in the coming years, because I believe that no other advertising medium beats sport with a combination of clear communication value and high involvement in this context.
"Therefore, professional sports provide the ideal platform to a) showcase your sustainable efforts, b) reach and convince your target groups, c) achieve an advantage over competitors and d) actually do something good for our planet and our society."